Release erst Mitte Mai.
Eigentlich rechneten alte Psygnosis-Fans damit, sich spätestens am 02.03.2016 in ein lieb gewonnenes Monster verwandeln zu dürfen.
Da in England bereits Ende Januar eine Veröffentlichung angepeilt war, wunderte sich mancher vielleicht kurz über eine verzögerte Freigabe auf dem Festland, doch markierte man den März als ernstzunehmenden Monat.
Jetzt scheint Shadow of the Beast heimlich verschoben, denn ein Release erfolgt erst Mitte Mai.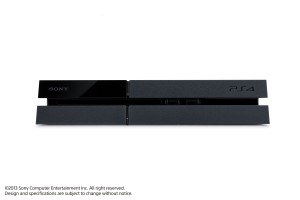 Foto: Sony
Brauchen etwas länger – Spiele für PS4.

Da deutsche Fachseiten an dem alten Veröffentlichungstermin heute noch festhalten, scheint manchen Redaktionen noch nicht aufgefallen zu sein, dass der über Sony produzierte Titel nicht zum geplanten Datum erschienen ist.
Auf der offiziellen Playstation-Präsenz wurde die ursprüngliche Ankündigung vermutlich auch unbemerkt geändert, denn selbst um Promotion-Codes bettelnde Journalisten erhielten keinen Hinweis auf die verspätete Ankunft des neu aufgelegten Psygnosis-Abenteuers.
Der 17.05.2016 gilt nun als neuer Termin des generalüberholten Biestes, das erstmalig ab 1989 auf Amiga-Computern durch eine grüne Steppe rannte und durch besonders schicke grafische Effekte zu beeindrucken wusste.
In welchem Maße sich das Team von Heavy Spectrum Entertainment Labs vom originalen Konzept des Klassikers und den Hack'n Slay-Elementen modernerer Titel hat beeinflussen lassen, dürfen alte Spiele-Biester nun jedenfalls frühestens in zwei Monaten in Erfahrung bringen.
Eine kurze Woche nach Uncharted 4.
Mutiges Monster.