Seit sechs Tagen unterwegs.
Wie bekannt sein dürfte, hat sich der Game-Designer Hideo Kojima von Konami verabschiedet.
Nachdem er ein eigenes Studio gegründet hat, machte er sich am 19.01.2016 auf eine kleine Weltreise, um einige Game-Studios und Personen zu treffen – zusammen mit Mark Cerny, dem Lead-Architekten der Playstation4.
Hideo Kojima auf Weltreise.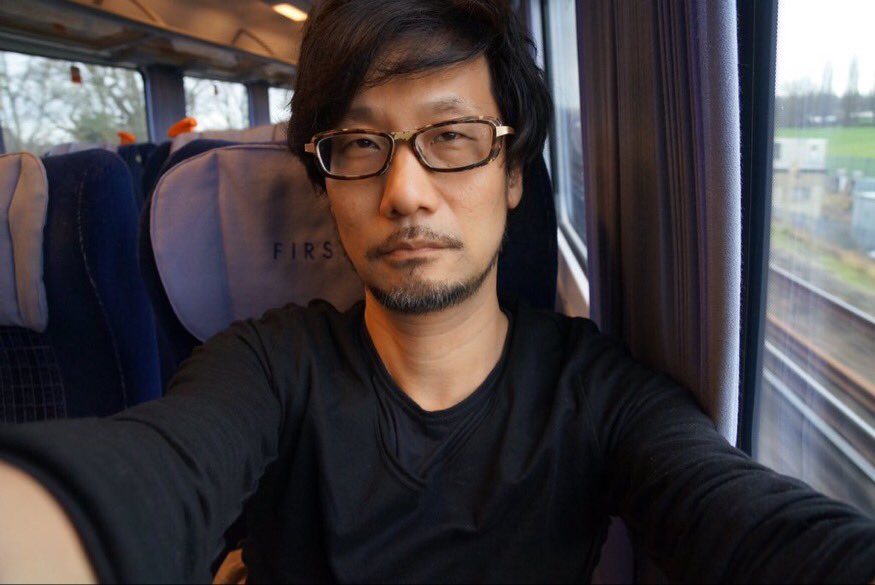 Foto via Twitter
Für die MGS-Serie berühmt – Kojima Hideo-San.

Nach nur sechs Tagen kann der MGS- und Snatcher-Macher bereits auf einige interessante Begegnungen und Besuche zurückschauen, die allesamt via Twitter mit allen virtuellen Kumpels geteilt wurden.
So konnten Hideo Kojima und Mark Cerny ein hochwertiges Motion Performance Capture Studio nutzen, trafen den Star Wars Episode VIII Regisseur J.J. Abrams in den U.S.A., den Intro-Designer Kyle Cooper, besuchten Sucker Punch und genossen einige lukullische Angebote. Alkoholika inklusive.
Engere Bünde wurden mit Sony geschlossen – dem Bend Studio wurde ebenso ein Besuch abgestattet wie den God Of War Machern der Santa Monica Studios- bevor direkt mit Mr.Shawn Layden von Sony Computer Entertainment angestoßen werden konnte.
Anschließend in London angekommen, durfte der bekennende achtziger Jahre Fan sein Tribut an den jüngst verstorbenen Omikron – The Nomad Soul Darsteller David Bowie zollen und mit Midge Ure, dem Frontman der Kultband Ultravox, ein gemeinsames Essen genießen.
Ein einmalige Pressung dessen Version von Bowies "The Man who Sold the World" auf Vinyl gab es dort von dem bekannten Stimmtalent als Geschenk an den Metal-Gear-Erfinder.
Doch neben weiteren Platteneinkäufen und waschechtem schottischem Haggis bei den Media Molecule Studios, gönnte sich Hideo Kojima auch noch einen Ausflug in Virtuelle Realitäten, mittels Playstation VR sowie der neusten Entwicklung des Londoner VR-Teams.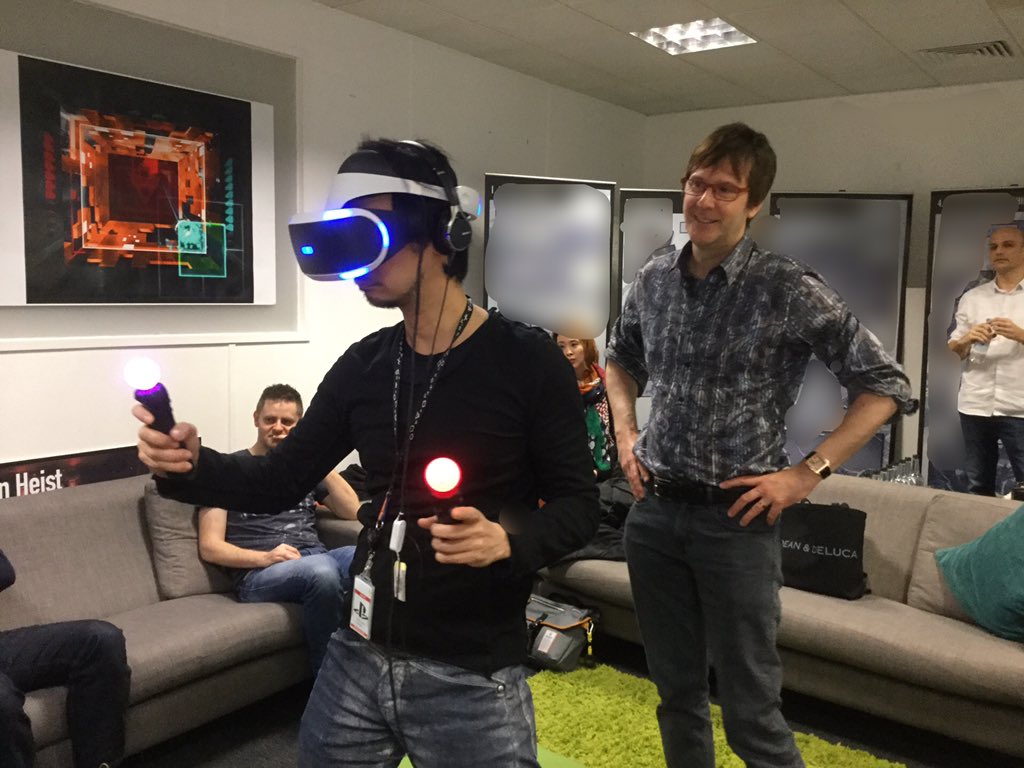 Foto via Twitter
MGS-RL-VR-Mission.
Wer die nächsten spannenden Tage des Hideo Kojima auf Weltreise nicht verpassen möchte, schaut alle paar Stunden immer mal wieder auf seinen Twitter-Account.
Eine gute Weltreise weiterhin!