Richtig gelesen!
Die Playstation4 gilt im Moment als begehrteste Spiele-Maschine.
Auch bei der NBA, der amerikanischen Basketball-Liga, liegt das Sony Gerät wohl aktuell hoch im Kurs.
Eine gestrige Meldung verriet, in welcher Weise sich die Spieler der beliebten US-Sportart auf Reisen die Zeit vertreiben und wie die PS4 auf NBA Art in Einsatz kommt.
Einmalig.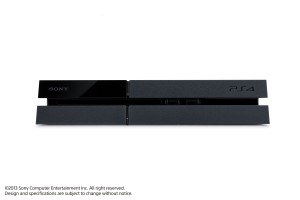 Foto: Sony
Pro Spiel eine neue Konsole – PS4 auf NBA Niveau.

In einem Interview mit einem chinesischen Sender gestand der NBA-Star Giannis Antetokounmpo, dass die Teammitglieder nicht auf eine PS4 während Auswärtsspielen verzichten wollten, jedoch auch nicht auf ihre eigenen Geräte zurückgriffen.
Laut Antetokounmpo würden gewisse Zocker im Team der Milwaukee Bucks bei jeder Hotelübernachtung Playstation4-Geräte erwerben, die sie am nächsten Tag einfach in der Übernachtungsstätte zurückließen.
"On every road trip, the guys buy a PS4 and just leave it at the hotel. Next road trip, they buy another one, play, and leave it at the hotel again."
Bei einem regulären Gehalt von fünf Millionen Dollar jährlich, schmerzen einen NBA-Spieler die 400$ Dollar für das Sony-Einweg-Gerät wohl wenig – wohl auch nicht bei einer Anzahl von 41 Auswärtsspielen pro Saison.
PS4 auf NBA, nicht andersherum.
Einmalige Verschwendung.