Einzelspielerkampagne ohne Internet nicht nutzbar.
Eigentlich erscheint Activisions neustes Call of Duty erst am 03. November 2017, doch wie üblich, haben einige Händler das Spiel schon an beste Kunden herausgegeben. Bei diesen frühen Vögeln kam nach der Freude jedoch die schnelle Enttäuschung ins Haus, da kein Nutzen aus dem vorzeitigen Erwerb gezogen werden konnte. COD WW2 benötigt einen Patch zum Spielen, selbst die Einzelspielerkampagne ist ohne Internetzugang nicht nutzbar.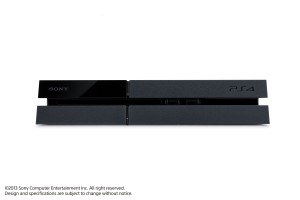 Foto: Sony
PS4 versprach einst keine Hindernisse bei Nutzung von Eigentum.

Via Reddit macht die Neuigkeit die Runde, dass das neuste Call of Duty von Activision nach dem Starten den Dienst verweigerte. Kurzzeitige Verneinungen von Unruhestiftern ließen über die Situation erst nach etwas Zeit Klarheit schaffen, doch nun weißt man, dass die unschönen Botschaften über eine Verhinderung des Einsatzes frisch erworbener Software tatsächlich wahr waren.

Foto via imgur.com
COD WW2 benötigt einen Patch, bevor Besitzer der haptischen Disc-Version in die Einzelspielerkampagne starten dürfen. Ein unnützes Stück Software besaßen die frühen Einkäufer daher zuerst, bis Activision das benötigte Update nun fast eine Woche vor dem Verkaufsstart des Games online verfügbar machte. Da die COD-Reihe vornehmlich für Online-Matches genutzt wird, mag die Restriktion für diesen Nutzerkreis vielleicht noch vertretbar sein, doch die Überlegung, dass Hersteller jetzt doch Medien verkaufen können, die erst nach einer Online-Aktivierung ihren Dienst verrichten, sollte schon zu denken geben. Einst hieß es beim Playstation-Hersteller Sony schließlich auch noch voller Stolz, dass PS4-Spiele auf Disc niemals eine Online-Anbindung oder Authentifizierungen benötigen werden, was zu einem großen Teil zum Erfolg der Spiele-Maschine beigetragen hat.
Nun brauchen wichtige 3rd-Party-Games dort jedoch zwingend einen Patch …