Monster Boy and the Wizard of Booze
Wie das – eher durch iPad-Spiele – bekannt gewordene Mini-Studio The Game Atelier auf der eigenen Web-Präsenz mitteilt, wird es demnächst ein spezielles Wiedersehen mit einem ganz alten Bekannten geben.
Wonder Boy Returns.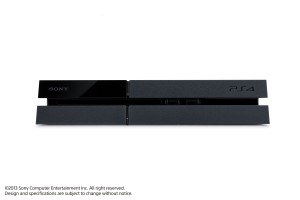 Foto: Sony
Rückkehr zu alten Helden auf neuen Systemen – PS4 bekommt Monster Boy.

Nach über zwanzig Jahren, wird eine der bekanntesten Videospiel-Serien wiederbelebt.
Auch wenn es sich bei dem folgenden Monster Boy and the Wizard of Booze, um eine veränderte Version des nicht erfolgreichen Kickstarter-Projektes Flying Hamster II des Teams handelt, versprechen die Entwickler – nicht zuletzt durch die enge Mitarbeit des Serien-Erfinders Ryuichi Nishizawa – dass man hier eine offizielle Weiterführung der geliebten Steinzeitjungen-Reihe erhalten werden wird.
Grafisch machen die gezeichneten Figuren einen netten Eindruck, da sie sich an den ursprünglichen Gestaltungen orientieren. Spielerisch scheint man ebenso am alten Originalkonzept festhalten zu wollen, was sich an der bekannten Verwandlungs-Kunst des Protagonisten ausmachen ließe.
Um die verspätete Fortsetzung des Wonder Boys gebührend zu feiern, veröffentlichten die Hersteller, voller Übermut, ein kleines Banjo-Stück auf Youtube, welches die Fans – von denen es doch noch eine Menge zu geben scheint – wohl schon einmal auf das kommenden Monster Boy Abenteuer einstimmen soll.
Mit einem Besuch vom Monster Boy and the Wizard of Booze ist auf PC, PS4 und weiteren Systeme, noch in diesem Jahr zu rechnen.
Yeeha, bearded Cow Boy – das sind doch schönere News, als die des ehemaligen Wonder Boy Publishers Sega, der wohl wieder 300 Mitarbeiter entlassen wird, um sich stärker auf den Smartphone wie PC-Sektor zu konzentrieren. Boom.
Auch so eine Fortsetzungsgeschichte…