Der dritte Link auf WiiU.
Da am 04.03.2016 ein weiteres Remake der Zelda Reihe auf WiiU erscheint – um die Wartezeit zum ersten echten WiiU-Zelda zu überbrücken – wurde von Nintendo ein neuer Trailer zusammengeschnippelt.
Der Twighlight Princess HD Story Trailer.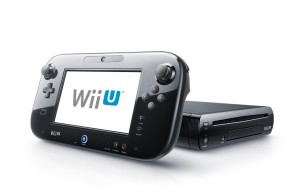 Foto: Nintendo
Hat bereits zwei Spiele mit dem Helden Link – WiiU.

Bevor also zum ungewissen Veröffentlichungstermin mit dem neusten Legend of Zelda-Spiel auf Welterforschung gegangen werden kann, können WiiU-Spieler überlegen, ob sie sich erneut mit dem auf Gamecube und Wii veröffentlichen Titel auseinandersetzten möchten.
Auch da der WiiU die Spiele des Vorgängergerätes abspielt, sollte ernsthaft überlegt werden, in wie weit die Notwendigkeit dieser Auffrischungskur tatäschlich besteht.
Ein überlegter Griff im Second-Hand-Handel hätte WiiU-Spieler das zehn Jahre alte Spiel schon die letzten drei Jahre spielen lassen können.
Da derzeit aber auch in Germany die Vorverkaufszahlen von Twilight Princess HD eine große Nachfrage vermitteln, scheint Big-N mit dieser Auffrischungs-Strategie jedoch dem Zahn der Zeit zu entsprechen.
Eine Special Edition mit einem Wolf-Link-amiibo, erfreute sich bereits zum Jahreswechsel in Vorbestellungen größerer Nachfrage.
Der neuste Twilight Princess HD Story Trailer vermittelt nun einige Momente der Geschichte und zeigt das leicht überarbeitete Produkt in der zu erwartenden Grafik.
Alt bleibt alt – gut bleibt gut.
HD-Remakes überbrücken Lücken – selbst ein zehn Jahre altes The Legend of Zelda.