Nachrichten-App mit zwei Screens genießen.
Watchup – eine der am besten bewerten Apps von Google aus 2014 – ist auf Nintendos WiiU gelandet. Wie theDrum mitteilt, kann man Wachup auf WiiU nun mittels Dualscreen-Feature nutzen, was selbst der CEO des Nachrichtenportals zu schätzen weiß.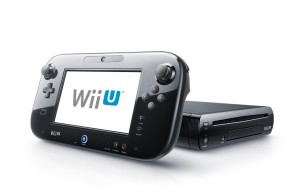 Foto: Nintendo
WiiU – The Best Place for Couch-Surfers.

Adriano Farano habe im Gespräch mit dem Found Remote Team davon geschwärmt, wie sinnvoll der Einsatz seiner App via WiiU wäre.
Dank des verzögerungsfreien Übermittelns von Daten auf das Gamepad – das standardmäßig zur WiiU-Konsole gehöre – böte Nintendos Spiele-Maschine wohl die bestmögliche Dualscreen-Lösung derzeit. Keine anderen Gerätschaften würden gebraucht und keine weiteren Downloads wären von Nöten, um die Watchup-Dienste mit zwei Bildschirmen perfekt zu machen.
Während auf dem TV der ausgewählte Bericht liefe, könne man sich auf dem Gamepad die zusätzlichen Informationen durchlesen und per Fingerzeig in den Menüs navigieren.
100 lokale Nachrichtenpartner wären in 70 Gebieten für die junge Generation zu jeder Zeit personalisierbar verfügbar gemacht, was die besondere Stärke von Watchup ausmachen würde.
Nintendo habe sich bereits im letzten Jahr an das Team gewandt, da man dort der Meinung war, mit dem WiiU-Gamepad eine ideale Funktionalität des Wachtup-Services anbieten zu können.
Dies hat sich nun auch aus Sicht des App-Anbieters, als klare Realität kristallisiert.
Watchup fand auch kürzlich, mit Bloomberg News, Fusion, der Financial Times, The Verge, Vox, und AJ+ einige große Partner, die das bald ganz ähnlich sehen könnten – auf zwei Screens.
WiiU – The Best Place for Newsreaders.