Anfang vom Ende?
Wie aus den aktuellsten Verkaufszahlen aus Japan zu entnehmen ist, steht es schlecht um die gesamte Spiele-Industrie. Der Sturz beginnt wohl.
Auch wenn die Lobpreisungen zum weltweiten Start der Playstation4 und der Xbox One sich erst überschlugen, scheint der Hype erstmal vorbei.
Auf gerade 12.000 verkaufte Einheiten kann Sony aktuell nur zurückblicken, während es davor noch etwas über 20.000 und einst circa 40.000 Geräte pro Woche waren.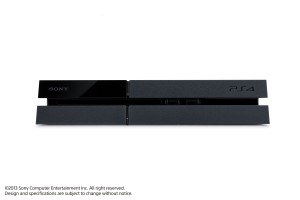 Foto: Sony
Fällt grade wie eine heiße Kartoffel – Playstation4 in Japan

Damit sinkt die PS4 nach nur einigen Monaten im Verkauf auf Werte des Nintendo WiiU, dem nach seinem Start 2012 ähnliches widerfuhr, weshalb manch Finanzhai auch gleich den Tod Nintendos heraufbeschwören wollte.
Microsofts Xbox One ist derzeit in Japan noch nicht erhältlich, nach einer kürzlichen Mehrwertsteuererhöhung um 5% Prozent, wäre ein baldiger Start im Land der aufgehenden Sonne jedoch wohl auch keine sehr weise Entscheidung.
Es bleibt abzuwarten wie sich japanische Spieler zukünftig entscheiden, da bisher wenig Anreize für einen Hardware-Umstieg geboten werden.
Mit der Bestätigung einer Playstation4 Umsetzung des letztjährigen PS3 Erfolges The Last of US, kippt Sony jedenfalls nur Wasser auf die Mühlen, dank der Umsetzung des Xbox One "must haves" Titanfall für Xbox360, sollten jene aber langsam zu durchdrehen beginnen und sich tief in die Erde graben können.
Absturz nahezu vorprogrammiert.