Geoff Keighly lädt erneut zum Abstimmen ein.
Wie schon in den vergangenen drei Jahren zelebriert, so wird auch in diesem eine Veranstaltung in den USA über die besten Spiele des Jahres entscheiden. Die Game Awards 2017 laden dabei bekannte Gesichter aus der Unterhaltungsbranche sowie wichtige Menschen aus dem Entwicklerbereich in das Microsoft Theater in Los Angeles ein, wo die gewählten Games gefeiert werden. Heute wurden die nominierten Spiele der Game Awards 2017 bekannt gegeben und bitten um Stimmen.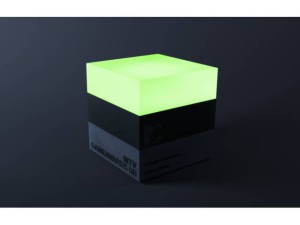 Foto: MTV
Der MTV-Game-Awards-Award war voher da …

Auch wenn in diesem Jahr immer wieder zu lesen war, wie fantastisch das Spieleangebot gewesen ist, so zeigen die gewählten Kandidaten der Game Awards ein etwas anderes Bild. In allen Kategorien trifft man bekannte Maskottchen eines japanischen Herstellers, der in diesem Jahr sein großes Revival feierte. Nintendos Swich Spiele mit Mario und Link – also Super Mario Odyssey und The Legend of Zelda – Breath of the Wild – scheinen schon im Vorfeld beste Chancen zu besitzen, den anderen Titeln im professionellen Entwicklersegment die Schau zu stehlen. Sonys Horizon Zero Dawn und das gut und günstig hergestellte Hellblade von Ninja Theory dürften zwar in Nebenkategorien wie menschliche Darsteller oder Sound Design besser abscheiden, aber der Kampf der besten Spiele scheint schon von Nintendo gewonnen. Neu sind in die Game Awards – die am 07. Dezember um 2:30 Berliner Ortszeit beginnen müssten – Spiele von Studenten sowie eine Kooperation mit chinesischen Spielemachern.

Geoff gibt Gründe zum Zuschauen – Game Awards 2017 in L.A.
Das in 23 Tagen startende Spielespektakel krönt das Ende eines Jahres, in dem zwei Konsolen erschienen, deren Ausrichtung nicht gegenteiliger hätte ausfallen können, weshalb die Wahl der besten Spiele in 2017 vielleicht etwas mehr Auskunft darüber enthält, was Zocker tatsächlich wollen.
4K-Wahnsinn oder tragbare Spielereien – stimmt ab!