Ben Heck is back in Business mit einem neuen Microsoft Mod.
Der amerikanische Bastler Ben Heck ist schon lange im Internet bekannt. Drei Jahre bevor Sony auf die Idee kam ein Handheldsystem zu kreieren, veränderte der Modder eine Playstation One derartig, dass sie als erste PSP in die Geschichte der Videospiele einging. Auch tragbare Atari 2600 Konsolen und ähnlich alte Videospielgeräte verfrachtete der findige Techniker oft in selbst designte handliche Handhelds. Nun ist Ben Heck back in Business mit einem aufwendigen Microsoft-Mod: Say hello to the Xbox One S Laptop Portable.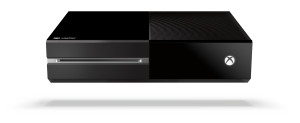 Foto: Microsoft
Xbox One S wird von Ben Heck ausgeschlachtet – Xbox One ist zu groß.

Da eine im Sommer gekaufte Konsole des Microsoft-Konzerns bereits auseinandergenommen wurde, wollte man die Werkstatt nicht nur für den regulären Zusammenbau einsetzen. Stattdessen ging Ben Heck seiner ersten Leidenschaft nach und baute eine tragbare Xbox One S Konsole, die mit einem eigenen Display versehen ist. Aufklappbar und bei Stromzufuhr auch unterwegs einsetzbar, wird die überarbeitete Xbox One S Laptop Portable Konsole so zu einem tragbaren System.

Xbox One S Laptop Portable – Herstellung und Einsatz.
Auch wenn die Größe der Xbox One S Laptop Portable sicherlich niemanden zu einem Spaziergang einlädt, ist die Optimierung der modernen Konsole durch den Bastler erneut beeindruckend. Bezeichnet dürfte aber auch wahrgenommen werden, dass zur Präsentation des fertigen Projektes kein Spiel verwendet wird, sondern ein Hollywoodstreifen ausreicht, um die Funktionalität des Systems zu demonstrieren.
Die Kritik an umständlich zu nutzenden Features und verlorenem Plug & Play bei modernen Konsolen verbaute Ben Heck dabei ähnlich geschickt in seine Herstellungsdokumentation wie die Einzelteile der Xbox One S in das neue Gehäuse.