Auferstehung
Mit Kid Icarus: Uprising kehrt ein fast vergessener Nintendo Videospielheld der achtziger Jahre endlich wieder zurück ins Leben. 1986 für das Nintendo Family Computer Disk System und später auf Modul auch auf dem amerikanischen wie europäischen Nintendo Entertainment System erfolgreich, erhielt der tapfere Engel Pit 1991 in letzteren Territorien einen exklusiven Auftritt auf dem Game Boy in dem Titel Kid Icarus: Of Myth and Monsters.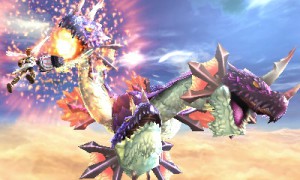 Nun, über zwanzig Jahren später und nach kleinen Gastauftritten in Super Smash Bros. und WarioWare, darf man wieder mit Pfeil und Bogen, einem Schwert und Flugkraft ausgestattet richtig gegen die Mythenwelt der griechischen Antike antreten. Das Gameplay der 2d Ursprünge wurde dabei komplett über Bord geworfen und mit einer Railshootermechanik ausgetauscht, die auch Bodenmissionen bietet.
Insgesamt erinnert die Spielbarkeit stark an den N64 Kracher Sin & Punishment, was sich auch auf die gebotene Qualität übertragen lässt. Man visiert über den Touchscreen mehrere Feinde an, schickt Homing-Schüsse auf sie los oder schießt im Einzelfeuer gezielt die Gegner ab. Dabei steuert man den Charakter mit dem Analogstick über den 3D-Screen im Vordergrund und weicht den feindlichen Projektilen aus.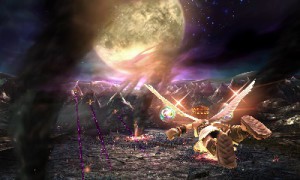 Kommt ein Gegner zu nah, schmettert man ihm einen Schwertschlag entgegen.
Während die Flugmissionen gradlinig verlaufen, bieten die Bodenstages mehr Erkundungsfreiheit, spielen sich aber trotz Bodenhaftung ähnlich flott. Das neue Actionabenteuer Kid Icarus: Uprising auf dem Nintendo 3DS geizt dabei trotz famoser Spielbarkeit nicht mit göttlicher 3D Grafik und Musik, teuflischen Bossen sowie AR-Kartenkämpfen und spaßigen Multiplayermodi, die auch nach dem Erkunden des letzten Winkels im Singleabenteuer weiterhin viel Freude mit fünf Freunden versprechen.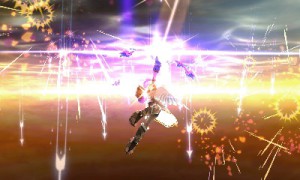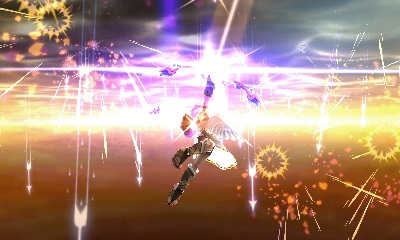 Eine engelsgleiche Wiederkehr.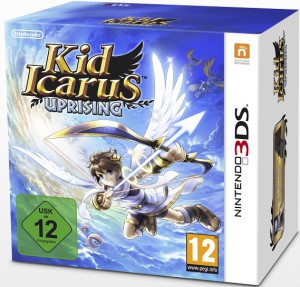 Kid Icarus: Uprising
Fotos: Nintendo
Usk 12
Circa 45€
Nintendo 3DS – ASIN: B0071L2PP4