Die Nacht der Spiele des Jahres.
Auch in diesem Jahr werden die besten Spiele der vergangenen zwölf Monate prämiert.
Zum dritten Mal finden daher die Game Awards unter der Schirmherrschaft des amerikanischen Gaming-Journalisten Geoff Keighly satt. Heute Nacht kann man die Game Awards 2016 live verfolgen, wenn man nach einem das Jahr abschließenden Spiele-Event zu später Stunde verlangt. Die Nacht der Spiele des Jahres lädt zum Wachbleiben ein.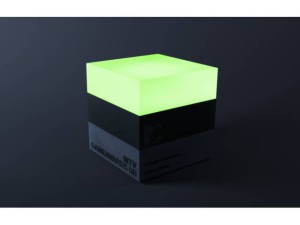 Foto: MTV
Game Awards live gab es auch einmal von MTV – lange her.

Da der "Oscar der Spiele" immer Anfang Dezember verliehen wird, fallen gewisse Kandidaten eines Jahres leider aus den wählbaren Kategorien. Dafür bekommen die Nachzügler des vergangenen 2015 eine nachträgliche Chance. Im Microsoft Theater in Los Angeles werden somit Videospiele, deren Macher und gewisse Aspekte hervorgehoben und gewählt, die vom 24. November 2015 bis zum 24. November 2016 besonders positiv auffielen. In 24 Kategorien werden dann unter anderem das beste Spiel des Jahres, beste Familienunterhaltung im Softwaresektor, beste E-Sportler und beliebteste Youtube-Gamer gewählt. Verschiedene Fachmagazine und Sites gaben den Input für die zur Wahl stehenden Kandidaten und auch die heute Nacht verkündeten Ergebnisse.
Via Twitch, Youtube, verschiedenen Webseiten, den Konsolen und sogar VR wird das Spektakel empfangen werden können, will man um 03: 00 Uhr in der Frühe bei den dortigen Enthüllungen dabei sein. Neben den ausstehenden Prämierungen dürfen Zuschauer schließlich auch einige Trailer-Veröffentlichungen und andere Auftritte bekannter Gesichter erwarten.

Ein Potpourri für globale Gamer.
And here are the Nominees:
GOTY
DOOM
INSIDE
Overwatch
Uncharted 4: A Thief's End
Titanfall 2
BEST STUDIO/GAME DIRECTION
Blizzard
DICE
id Software
Naughty Dog
Respawn
BEST NARRATIVE
Firewatch
Uncharted 4: A Thief's End
INSIDE
Mafia III
Oxenfree

BEST ART DIRECTION
Abzu
Firewatch
INSIDE
Overwatch
Uncharted 4: A Thief's End
BEST MUSIC/SOUND DESIGN
Battlefield 1
Doom
Inside
Rez Infinite
Thumper
BEST PERFORMANCE
Alex Hernandez as Lincoln Clay, Mafia III
Cissy Jones as Delilah, Firewatch
Emily Rose as Elena, Uncharted 4: A Thief's End
Nolan North as Nathan Drake, Uncharted 4: A Thief's End
Rich Summer as Henry, Firewatch
Troy Baker as Sam Drake, Uncharted 4: A Thief's End
GAMES FOR IMPACT AWARD
1979 Revolution
Block'hood
Orwell
Sea Hero Quest
That Dragon, Cancer
BEST INDEPENDENT GAME
Firewatch
Hyper Light Drifter
Inside
Stardew Valley
The Witness
BEST MOBILE/HANDHELD GAME
Clash Royale
Fire Emblem Fates
Monster Hunter Generations
Pokemon Go
Severed
BEST VR GAME
Batman: Arkham VR
EVE Valkyrie
Job Simulator
Rez Infinite
Thumper
BEST ACTION GAME
Battlefield 1
Doom
Gears of War 4
Overwatch
Titanfall 2
BEST ACTION/ADVENTURE GAME
Dishonored 2
Hitman
Hyper Light Drifter
Ratchet & Clank
Uncharted 4: A Thief's End
BEST ROLE-PLAYING GAME
Dark Souls 3
Deus Ex: Mankind Divided
The Witcher 3: Wild Hunt — Blood and Wine
World of Warcraft: Legion
Xenoblade Chronicles X
BEST FIGHTING GAME
Killer Instinct Season 3
King of Fighters XIV
Pokken Tournament
Street Fighter V
BEST FAMILY GAME
Dragon Quest Builders
Lego Star Wars: The Force Awakens
Pokemon Go
Ratchet & Clank
Skylanders: Imaginators
BEST STRATEGY GAME
Civilization VI
Fire Emblem Fates
The Banner Saga 2
Total War: Warhammer
XCOM 2
BEST SPORTS/RACING GAME
FIFA 17
Forza Horizon 3
MLB The Show 16
NBA 2K17
Pro Evolution Soccer 2017
BEST MULTIPLAYER GAME
Battlefield 1
Gears of War 4
Overcooked
Overwatch
Rainbow Six Siege
Titanfall 2
FAN'S CHOICE
BEST ESPORTS PLAYER – Presented by HP OMEN
Faker [Lee Sang-hyeok] SK Telecom T1, League of Legends
Coldzera [Marcelo David] SK Gaming, Counter-Strike: Global Offensive
Byun–Hyun Woo Starcraft 2
Infiltration [Lee Seon-woo] Team Razer, Street Fighter V
Hungrybox [Juan Debiedma] Team Liquid, Super Smash Bros.
BEST ESPORTS TEAM
SK Telecom T1
Game: League of Legends
Wings Gaming
Game: DOTA2
SK Gaming
ROX Tigers
Game: League of Legends
Cloud 9
BEST ESPORTS GAME
Counter-Strike: Global Offensive
DOTA2
League of Legends
Overwatch
Street Fighter V
TRENDING GAMER – Presented by Intel
AngryJoeShow
Boogie2988
Danny O'Dwyer
JackSepticEye
Lirik
BEST FAN CREATION
Project A2MR
Pokemon Uranium
Brutal Doom 64
Enderal: The Shards of Order
MOST ANTICIPATED GAME
God of War
Horizon: Zero Dawn
Mass Effect: Andromeda
Red Dead Redemption 2
The Legend of Zelda: Breath of the Wild
Sollte Xenoblade Chronicles X heute gegen ein Witcher3-Add-On den Kürzeren ziehen, wären jedoch auch Zweifel an der Ernsthaftigkeit der gesamten Veranstaltung berechtigt.
Enjoy anyway!