Zuviel Eigenlob.
Kazuo Hirai, der aktuelle Sony-Boss, ist auch etwas berühmt dafür, nicht immer die passenden Worte zu verwenden, um Spielern die Entscheidungen und Entwicklungen des Sony Konzerns fachgerecht näher zu bringen. "Riiiiiidger Racer."
Jetzt hatte der gute Mann, der sich öffentlich etwas aus dem Videospielbereich entfernte, erneut etwas zu sagen.
Eigenlob bis zum Himmel – Kazuo Hirai stinkt ab.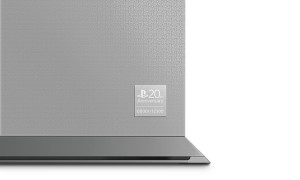 Foto: Sony
IFA 2015: Die tollsten Kartoffeln gibt es nur bei Sony!

In einer Auftaktrede vor der Berliner IFA, habe der bekannte Sony Boss davon geschwärmt, wie einmalig die Innovationskraft des eigenen Konzerns wäre.
Die Innovationen auf Playstation seien einfach unvergleichlich.
"PlayStation Innovation is simply unparalleled…"
Es gäbe keinen besseren Platz zum Spielen – wolle man zocken, fernsehen, Musik hören oder Videos schauen.
"PlayStation is committed to be the best place to play, whether it'd be for gaming, video, music, or even television. "
Woran der echt Spieler sofort merkt, dass auch ein Kazuo Hirai nur mit heißem Wasser kocht.
Denn wäre die Playstation der beste Platz zum Spielen – wäre Musik, Fernsehen und Video nicht erwähnenswert.
Es heißt ja Playstation – nicht TVStation, MusicStation oder Videostation.
Auch wenn man die gesamte Palette erhältlicher Eingabeperipherien der Playstation-Familie überschaut, kommt einem bezüglich der Innovationskraft des Playstation-Herstellers eher ein gegenteiliger Gedanke. Vom ersten Playstation-Pad zum aktuellen DualShock 4 Controller, hat sich nicht wirklich viel in den verstrichenen 20 Jahren geändert.
Blickt man auf aktuelle Softwareproduktionen des Playstation-Konzerns, findet man dazu auch vermehrte Wiederholungen und doppelt aufgewärmte Produkte – die es in den seltensten Fällen tatsächlich verdient hätten.
Wenn dann auch noch Entwickler über die entstehenden Probleme mit der PS4-CPU bei PC-Portierungen klagen, klingen die folgenden hochtrabenden Worte des großen Sony-Mannes – über die kommende Project Morpheus Revolution – auch gleich weit weniger glaubwürdig.
"It's unlike anything, anything that you've experienced before."
Nur im Bezug auf Eigenlob, würde der letzte Satz tatsächlich passen.
Virtuality anyone?