Das Spiel zum Film zum Spielzeug
Lego Spielzeug ist eine kreative Sache, vor allem aber für die Manager des Konzerns, die sich seit einigen Jahre eine beliebte Marke nach der nächsten in ihre Plastikformen stopfen lassen und dabei ordentlichen Reibach machen.
Lord Business regiert mit strengstem Regiment.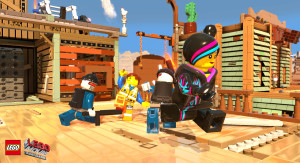 Von der Star Wars, Batman, Spider-Man, Harry Potter, zur der Herren der Ringe Lizenz, hat Lego mittlerweile fast alles in Klötzchenform produziert, was auf dem Markt erhältlich ist.
Und anschließend war man so frei auch noch alles durch die Traveller's Tales Studios in passende Videospielform zu adaptieren.
Mit großem Erfolg.
Und so erscheint nach dem kürzlich vorgestellten Lego Marvel Superheroes jedoch schon wieder zwischen dem neusten Lego The Hobbit Teil, das eigene Videospiel zum eigenen Kinofilm mit einem eigenen Helden, aber sehr vielen Gastauftritten und dem altbekannten Konzept.
Lego Business.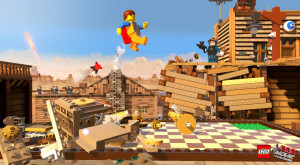 Emet der Baumann ist happy, wie der Rest in Lego City.
Er ahnt noch nicht, dass er nach einer Begegnung mit einer unbekannten Lego-Schönheit, die zufällig sogar schon auf der Such nach ihm war, sein Schicksal zu erfüllen hat und als Super-Builder gegen die fiesen Pläne von Lord Business kämpfen muss.
Die Abgedrehte Story des Films wird mit Schnippseln aus eben jenem erzählt, direkten Anschluss an das dann folgende Gameplay wird jedoch nur bedingt geboten.
Auch wird das gewollte Stop-Motion-Flair des Computer-Animations-Films, leider nicht während des Spiels verwendet, was einen Einklang beider Welten verhindert.
Im Ein- oder Zwei-Spieler-Modus kann man dafür die Level Abschnitte bewandern und muss wie üblich, kleine Schalter betätigen, zerhaut dabei die Umgebung und sucht nutzbare Gegenstände.
Oft muss man per Plan ein kleines Konstrukt erschaffen, was tatsächlich neu in The Lego Movie Videogame ist, aber auch grade nur der Tiefe eines mini Mini-Spiels entspricht.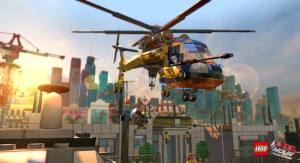 Die typischen Probleme der virtuellen Klötzchenwelt lassen Spieler zwar manchmal auch noch schmunzeln, aber dank des typischen Grobschliffs der Lego-Games eben auch gerne mal in Wänden hängen oder gefangen in Zeit-Loops das Zeitliche segnen.
Der Wunsch nach Abwechslung wird wie gewohnt durch kurze Fadenkreuzschießereien oder das Besteigen von Fahrzeugen bedient, doch wer die bereits erschienenen Lego-Spiele kennt, bekommt wenig Überraschendes geboten.
Insgesamt sollte das The Lego Movie Videogame wie üblich keine Spiele-Gourmets überzeugen können, da aber in diesem Fall auch keine Liebhaber-Lizenz geschröpft wird, ist dieser Titel wohl wirklich nur Fans des Films, Fanatikern der seichten Lego-Videospiele-Kost oder kompletten Neueinsteigern zu empfehlen. Auf den neuen Konsolen kostet der Titel daher auch gleich mehr.
Lord Business übertreibt es.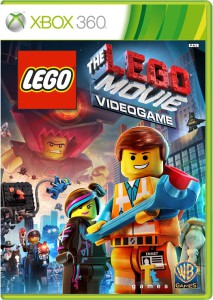 The Lego Movie Videogame
Fotos: Warner Interactive
USK 6
Circa 50€
PS3 – ASIN: B00GXY51VK
Xbox360 – ASIN: B00GXY51WO
WiiU – ASIN: B00GXY51YM
PCDVD – ASIN: B00GXY54HG
Xbox One – ASIN: B00GXY51TC
PS4 – ASIN: B00GXY51ZG