Vita lives!
Auch wenn auf der Playstation Vita in den letzten Jahren kaum noch nennenswerte Software erschien, halten wenige Publisher krampfhaft an dem System fest. So gibt es auch den kleinen Hersteller Limited Run Games, der ganz bewusst in kleinen Mengen Spiele für PSVita und PS4 herstellt – mit Erfolg.
Nun kündigten die Betreiber an, dass ein weiterer Titel schnell in den Ausverkauf gehen könnte.
Limited Run Games bringt haptisches Oddworld Remaster auf PSVita via Rom.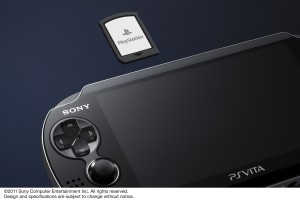 Foto: Sony
Fast nur noch für Sammler interessant – Sonys PSVita.

Da die bisherigen Releases der Limited Run Games bereits in kürzester Zeit ausverkauft und dann direkt auf Online-Handels-Plattformen zu doppelten Preisen gehandelt wurden, könnten sich deren Spieler erneut die Hände reiben, dass der Publisher sich nun an einen überarbeiteten Klassiker macht, der einen bekannten Namen trägt.
Nachdem das Saturday Morning RPG direkt abverkauft wurde, steht nun Abe aus Oddworld in der Warteschlange.
Im Forum des Spielemachers wurde bekannt, dass Limited Run Games an einer limitierten Fassung des bisher nur online veröffentlichten Remakes säße – Oddworld: New 'n' Tasty exklusiv für Vita.
Wie viele Exemplar des Spiels letztendlich verkauft werden sollen, weiß man dagegen noch nicht.
Um jedoch gewinnorientierten Händlern nun direkt einen Strich durch die Rechnung zu machen, werden die Verkäufe auf jeweils eine einzige Person beschränkt.
Pro Kunde ein Spiel.
Somit sollen tatsächliche Spieler und Sammler an ihr begehrtes Werk gelangen und zeitgleich dreisten Geldmachern das Handwerk gelegt werden.
Die aktuelle Zusammenarbeit mit Sony und das Veröffentlichen eines derart namhaften Titels, könnte den Publisher nach eigenen Worten einen gewaltigen Schritt nach vorne bringen, und somit in Zukunft ganz neue Möglichkeiten und Kooperationen zulassen,
"This is a stepping stone to catching the big publishers' eyes!"
That's Life – auch auf Oddworld.