Viva Las Vegas vom 06.-07. 12. 2014
Sony veranstaltet vom 06.-07.12.2014 eine eigene Messe rund um die Playstation.
Viva Las Vegas während der Playstation Experience – die mit über 20 Veranstaltungen etwas Licht hinter manch Entwicklung bringen sollte, und die Programmierer wie Wagenlenker hinter der Sony Spiele-Maschine, zu Wort kommen lassen will.
Playstation Experience.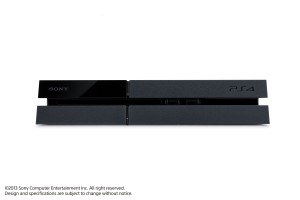 Foto: Sony
Sony does Las Vegas – Playstation Experience im Zeichen der PS4

Das volle Programm veröffentlichte Sony heute über den offiziellen Playstation-Blog, der die genauen Inhalte der angesetzten Seminare näher offenbart.
Eine Frage-und-Antwort-Runde mit Shuhei Yoshida, Gespräche mit Naughty Dog (die über das Portieren des Nathan Drake Charakters von der PS3 auf die PS4 berichten wollen) sowie Retroperspektiven über die Little Big Planet Reihe oder den God of War Kratos (der sein zehnjähriges Jubiläum feiert), sollten amerikanische Fans der Sony Spiele-Maschine, recht leicht in die Stadt der Zocker locken können.
Stattfinden wird die Playstation eigene Convention in einem Luxus Hotel namens The Venetian, das auch für den Vertrieb der Tickets verantwortlich ist.
Für 95,50$ Dollar bekommen Interessierte hier ihr Zwei-Tages-Ticket über eine sichere Internetverbindung bestellt.
Weitere bestätigte Aktivitäten und Seminare der Playstation Experience in Las Vegas, werden zur einfachen Einsicht auf dem Playstation-Blog etwas näher erleutert.
This is for the Visitors – but what is for the Players?