Nintendo dementiert Präsentation neuer Hardware
Die letzten Tage brodelte die Gerüchteküche, ob Nintendo nicht schon während der kommenden E3 im Juni diesen Jahres neue Hardware vorstellen würde.
Nach eineinhalb Jahren WiiU und etwas über drei Jahren 3DS eine überraschende Überlegung, währte die letzte Generation über sieben Jahre lang.
Das Entfernen eines Keywords auf Nintendos E3 Seite und Prognosen eines vertrauenswürdig scheinenden Redakteurs, heizten die Diskussionen und Grübeleien dennoch ordentlich an.
Nintendo dementierte jedoch nun offiziell recht schnell, da man etwas derartiges in diesem Jahr ganz sicher nicht zu erwarten hätte, die Erwartungen der Zocker in Zaum halten und die Verkaufszahlen aktueller Geräte sicher nicht noch weiter gefährden möchte.
No Fusion 2014.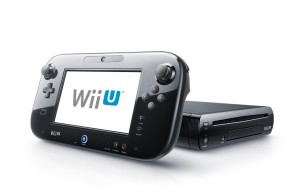 Foto: Nintendo
Wird uns noch ein Weilchen erhalten bleiben – WiiU von Nintendo.

Man bestätige zwar mit neuen Gerätschaften zu experimentieren, diese bezögen sich aber auf das recht kryptisch klingende "Quality of Life" Projekt, das Nintendo schon auf den letzten Shareholder-Veranstaltungen zu beschreiben versuchte.
Diese "Nicht tragbare Technologie" würde im Laufe des derzeitigen Geschäftsjahres, das noch bis März 2015 dauert, präsentiert werden.
Auf der Electronic Entertainment Expo 2014 werde man sich dagegen auf kommende Spiele wie Super Smash Brothers, das versprochene The Legend of Zelda für WiiU und natürlich insgesamt auf die aktuellen Spiele-Maschinen 3DS und WiiU konzentrieren.
Am 10.Juni wird Nintendo über einen Stream die Highlights der Konsolen-Entwicklungen verlauten lassen und sicherlich einige Überraschungen gegen die übermächtig erscheinende Konkurrenz, aber vor allem für die Spieler, im Gepäck dabei haben.
1A Spiele.

We would like U to play.