Tomb Raider Vergleich-Screens.
Fast zwei Jahre stehen die neusten Konsolen bereits in den Händlerregalen, was den Begriff Next-Gen eigentlich nicht mehr nötig machen sollte.
Dennoch gelten die verbesserten Hardware-Kisten weiterhin als die fortgeschrittenere Variante des digitalen Heim-Entertainments, da aktuell auch noch die vorherigen Konsolen an den Mann gebracht werden wollen und diesem Begriff somit immer noch etwas Bedeutung zukommen lassen.
Teils erscheinen sogar noch neuste Spiele-Entwicklungen auf den fast zehn Jahre alten Spiele-Maschinen, was manchem Zocker daher auch noch immer die Frage unbeantwortet lässt, worin der große Nutzen in einer nötig erklärten Neuinvestition eigentlich liegt.
What's Next-Gen?
Frische Tomb Raider Vergleich-Screens offenbaren es.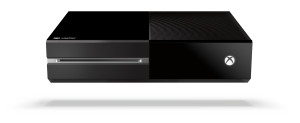 Foto: Microsoft
Auch auf Xbox-Konsolen sind Unterschiede noch sichtbar gering.

Schon die vielen HD-Updates/Remakes und Ports machten vielen alten Spielern den Übergang auf die achte Generation schwieriger als vermutet.
Games die bereits daheim anzutreffen sind, sind meist wenig Grund für den Umstieg in eine neue Konsolen-Generation.
Erscheinen dann sogar noch hervorragende Kandidaten auf vergangenen System-Familien, scheidet die Motivation nur weiter dahin.
Blickt man auf die größten Titel der vergangen zwei Jahre, so bleiben nur vereinzelte Must-Haves auf den aktuellen Next-Gen-Maschinen übrig, da viele der spaßigsten Entwicklungen auch noch auf der alten Hardware spielbar gemacht wurden.
Selbst ein Metal Gear Solid V läuft in angemessener Form auf PS3 und Xbox360. Ein Transformers: Devastation benötigt dagegen eigentlich keine Konsole Baujahr 2013.
Auch das nun erscheinende Rise of the Tomb Raider wird dank fähigen Nixxes-Programmieren noch auf der Xbox360 funktionieren.
Wie stark die grafischen Abstriche sein werden, verraten die Tomb Raider Vergleich-Screens auf GearNuke.com, die jedem Betrachter wortlos mitteilen, was einem ohne neue Konsole entgeht oder mit neuer Hardware exklusiv geboten wird.

Oder via Technobuffalo.com
What`s Next-Gen?
60fps@1080p? Einfach nicht genug…