From Bedrooms to Billions beleuchtet die Entwicklung der PSX.
Die Geschichte der Videospiele ist eine spannende. Technisches Know-How, künstlerische Freiheiten und eine Menge Zeitgeist flossen in die sich immer weiter entwickelnde Branche, die heute einen großen Teil der Unterhaltungsindustrie ausmacht. Besonders der Sprung Sonys in den Bereich der Videogames stellte eine monumentale Veränderung dar, da das erste Gerät des Konzerns einschlug wie eine Bombe. Um die PSX-Story einmal etwas näher zu beleuchten, hat das Team hinter den From Bedroms to Billions Filmen eine neue Dokumentation produziert, welche sich ausschließlich auf die Playstation konzentriert. Die Playstation Revolution in Bild und Ton kann ab dem 07. September bestaunt werden, wenn der Film erscheint.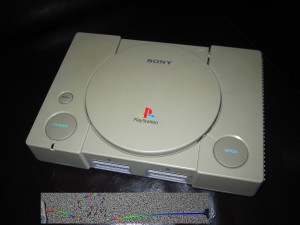 Foto: mze
Die Playstation von Sony sorgte für einen Wandel.

Nicola und Anthony Caulfield haben bereits in der Vergangenheit zwei Dokumentationen über das Videospiel-Geschäft gedreht. In der ersten Doku ging es um die ersten Entwickler, die auf frühen Computern das Programmieren lernten, in der zweiten Folge drehten sich die Aufnahmen um den beliebten Amiga-Homecomputer von Commodore. Jetzt hat man an einer Playstation-Dokumentation gearbeitet, die am 07. September veröffentlicht werden soll.

Der Teaser-Trailer der Playstation Revolution von From Bedrooms to Billions.
Passend zum 25-jährigen Bestehen der Marke in Europa und den USA wird das Filmchen alle interessanten Personen zeigen, die sich früh an dem von Sony entwickelten Playstation-System versuchten und an der Entwicklung beteiligt waren. So werden unter anderem Hideo Kojima, Mark Cerny und auch Jim Ryan interviewt und können ihre Erlebnisse mit der PSX und ihren Nachfolgern preisgeben. Es dürfte für Fans und Follower der modernen Videospiel-Welt spannend werden, wenn genannte Personen aus dem Nähkästchen plaudern und sich an die goldenen Neunzigerjahre des letzten Jahrhunderts erinnern. Nicht nur online wird das interessante Stück veröffentlicht, sondern wohl auch in einer DVD/BluRay-Version, sodass Spieler und Spielhistoriker die Chance bekommen, sich die Dokumentation über die Playstation Revolution nach Hause zu holen. Beleuchtet wird die PSX-Story vom ersten bis zum jetzigen Moment, sodass ein Vierteljahrhundert Videogaming mit Leidenschaft aufgesogen werden kann.
25 Jahre der Veränderung!