ONE60 & PS3.5
Langsam formiert sich Gegenwind.
Langjährige Spieler leiden schließlich, unter der aktuellen Veröffentlichungsstrategie der Hersteller.
Da es nichts Neues zum Spielen gibt und das Alte nicht gespielt werden möchte. Zumindest nicht, wenn extra ein Gerät besorgt wurde – für Neues.
Irgendetwas ist da also schiefgelaufen, in der Entwicklung der Konsolen-Welt.
The Homer?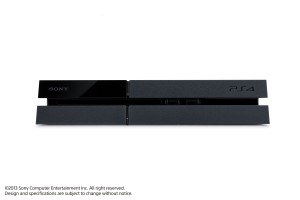 Foto: Sony
Konstrukt der falschen Ingenieure? PS4 = PS3,5?

Talkingaboutgames.com versucht heute auch klarzustellen, was an den Remakes und HD-Updates nicht stimme – was an den gesamten Geräten aktuell nicht stimme.
Man bekäme schließlich langsam den Eindruck, das Xbox One und Playstation4 auch nur HD-Updates ihrer Vorgängergeräte wären.
XboxONE60 und PS3,5.
Erinnert man sich an die Konzeption dieser Spiele-Maschinen, wird ein großer Unterschied zu den vorherigen Konsolen-Produktionen offensichtlich.
Microsoft und Sony bauten im Ansatz das gleiche Gerät, beide Konzerne hörten ganz genau zu, was sich Entwickler von den neuen Konsolen wünschten.
In der Vergangenheit, konstruierten Hersteller ihre Geräte aber meist nach eigenen Vorgaben, und schätzen Preis, Technik, Produktionsverfahren und endgültige Spezifikationen selber ab.
Teilweise wurde Hardware aufgrund eines einzelnen Spiels konzipiert.
Dritt-Hersteller mussten sich dann zwar erst etwas an die ungewohnte Hardware anpassen, schafften dies in der Regel jedoch auch innerhalb weniger Monate.
PS4 und Xbox One wurden aber nach den Vorstellungen der Spiele-Hersteller kreiert.
Und jetzt haben wir den Salat – HD-Remake-Salat mit DLC-Soße.
Wer die Simpsons kennt und Familienoberhaupt Homer dazu, sollte sich daher kurz an "The Homer" erinnern.
Ein Automobil, welches nach den Wünschen des typischen, amerikanischen Autofahres gebaut werden sollte.
Nach den Wünschen Homer Simpsons.
Die grüne Monstrosität die dabei hergestellt wurde, sprach anschließend auch gegen jeglichen Nutzen.
Welcome to reality – The Homer – in Form der Next-Gen Systeme aus Generation 8.
Honk, Honk – Well done Sony, well done Microsoft!
This is an epic failure… …und zeitgleich ein neuer Beweis, dass wir in Wirklichkeit doch alle ziemlich gelb sind.