Igromir Messe gibt Einblicke
Da auch die Russen mittlerweile gerne Videospiele spielen, findet seit 2006 in Moskau die Igromir-Expo statt.
Die größte Videospiel-Messe des Landes.
Auch hier locken elektronische Vergnügen und technische Spielereien tausende Besucher aus Volk und dem Fachbereich.
Konami nahm sich das diesjährige Spektakel zum Anlass, fünf neue Screenshots zum kommenden Kojima Spezialagenten-Spiel Metal Gear Solid V: The Phantom Pain zu veröffentlichen, die aufgrund der Stimmungslage auch gerne auf Spiele-Maschine.de angeschaut werden dürfen.
Phantom Pain auch in Russland – MGS auf der Igromir 2014.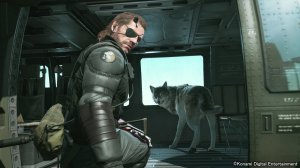 Foto: Konami
Was heißt Schlange auf Russisch, Snake?

Da Metal Gear Solid V: The Phantom Pain auch noch für Geräte der siebten Hardwaregeneration erscheinen wird, sollten sich Spieler dieser Systemen jedoch nicht unbedingt auf die hier gezeigte Grafik-Qualitäten verlassen und noch ein bisschen abwarten, wie sich die Dinge tatsächlich entwickeln werden.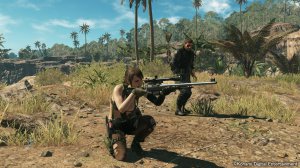 Ansonsten verspricht das erste Open-World-MGS politischer denn je zu werden und Themen anzusprechen, die trotz Koijmas üblicher pathetisch-patriotischer Überschwänglichkeit, der Branche wie Spielern nicht schaden dürften.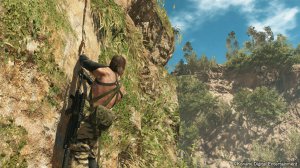 Auf der Igromir in Mütterchen Russland dürften solche auch an der Staatsautorität kratzenden Werke, nicht unbedingt nur auf wohlwollende Gönner im Kultur- oder Finanzministerium hoffen, auch wenn dort Cosplay und Gaming anscheinend ähnlich hohe Stellenwerte, wie in unseren Gefilden eingenommen zu haben scheinen.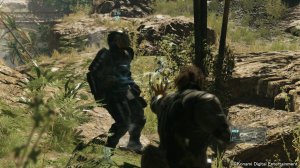 Phantom Pain auch in Russland …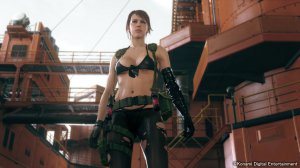 … cause games are better than reality.
Fotos:©Konami Digital Entertainment B.V.