64 Gigabyte in greifbarer Nähe.
Nintendos Switch setzt im Gegensatz zu den anderen Videospielkonsolen der aktuellen Stunde nicht auf optische Medien, sondern auf Cartridges, die nicht ganz die Speicherkapazität moderner Blu-Ray-Discs besitzen. Aus diesem Grund müssen öfters zusätzliche Daten heruntergeladen und auf externen Speichermedien abgelegt werden. Bislang sind 32 Gigabyte die Grenze, die im Einkauf für Hersteller jedoch hohe Preise bedeuten. Schon vor Längerem plante Big-N die Kapazität der Spiel-Cartridges auf 64 GB zu erhöhen, doch Produktionsschwierigkeiten aufseiten des Herstellers Macronix verhinderten dies bisher. Jetzt scheint dieses Hindernis aus dem Weg geschafft, sodass in naher Zukunft mit größeren Games auf Switch gerechnet werden kann. Nintendo Switch bekommt größere Cartridges.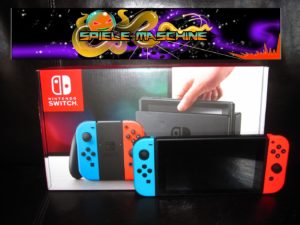 Foto: mze
Nintendo Switch bekommt größere Cartridges!

Selbst Start-Titel wie The Legend of Zelda: Breath of the Wild passten nicht komplett auf die bisher genutzten Speichermedien des Nintendo Switch und verlangten den Download zusätzlicher Daten. Da jedoch auch der Speicherplatz der extra eingelegten Flash-Speicher nicht unendlich ist, stellt das für das portable System ein kleines Defizit dar. Nun scheint jedoch die Zukunft gesichert, da der Speicherhersteller Macronix im kommenden Jahr endlich mit der Auslieferung größerer Speicherbausteine beginnen will.
Eigentlich sollten Publisher schon in der zweiten Hälfte von 2018 mit 64-GB-Cartridges bedient werden, doch erst in der zweiten Hälfte von 2020 dürfte es tatsächlich soweit sein. Der Hersteller Macronix berichtete auf einer Jubiläumsfeier zumindest davon, dass man ein 48-Layer 3D NAND Speicher im nächsten Jahr auszuliefern gedenke. Damit könnte Nintendo zu den ersten Kunden zählen, denen diese Technologie zur Verfügung gestellt wird, was größere Speicherkarten und somit größere Games für Nintendo Switch bedeuten dürfte. Hersteller moderner Spiele könnten somit ab dem nächsten Jahr ihre Software komplett auf die Gamecards des portablen Heimgerätes packen und auf zusätzliche Download-Inhalte verzichten können. Inwieweit damit der Katalog der Games für Switch zunehmen kann und welche unerwarteten Portierungen somit möglich werden, muss jedoch bis zum offiziellen Auslieferungstermin der 64-GB-Karten geduldig abgewartet werden.