Nintendo drängt Publisher zum frühen Veröffentlichen.
Es ist schon äußerst merkwürdig, dass sich die neue Konsole Nintendos so gut auf dem Markt macht, obwohl das tragbare Heimsystem den Software-Mangel besitzt, der dem Vorgänger WiiU immer vorgeworfen wurde und dessen Erfolg einst mit verhinderte. Da Big-N auch selbst wohl nicht richtig vorgesorgt hat, und nur wenige Titel in der Pipeline warten, drängt der Hersteller der Konsole nun wohl alle Third-Party-Publisher, möglichst flott die in Entwicklung befindlichen Videogames für das neuste Hype-System zu veröffentlichen. Switch braucht dringend Spiele.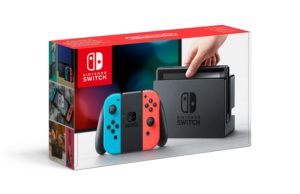 Foto: Nintendo
Zelda und Mario Kart – Switch.

Nachdem unzähligen Stunden von Switch-Gamern in Hyrule im aktuellen The Legend of Zelda: Breath of the Wild verbracht wurden und nun kürzlich erst die Portierung von Mario Kart 8 veröffentlicht wurde, müssen sich Nintendo-Spieler bis Mitte Juni gedulden, bis mit ARMS ein tatsächlich frisches Werk exklusiv für das System vom Hersteller erscheinen wird. Da daher wohl langsam auch den Besitzern der neusten Spielkonsole auffällt, dass die verfügbare Auswahl an Games tatsächlich keine größeren Jubelstürme verursachen kann, versucht Nintendo nun der Software-Ebbe mit ungewohnten Attitüden entgegenzuwirken. Nintendo drängt Publisher zu frühen Veröffentlichungen ihrer Werke, wenn man den Aussagen eines führenden Angestellten einer ungenannten Softwarefirma glauben schenken mag.
Der ansonsten für sein besonderes Augenmerk für qualitativ hochwertige Angebote bekannte Konsolen- und Videospielproduzent verließe damit das Terrain, mit dem er sich bereits in den achtziger Jahren einen Namen machte. Mit dem "Seal of Quality" und einer recht restriktiven Veröffentlichungspolitik, versuchte Nintendo schon beim NES eine Garantie für die Güteklasse der Produkte herzustellen, welche auf dem heutigen von nachträglichen Verbesserungen überfluteten Softwaresektor nicht schaden würde. Sollte Big-N in der Forderung nach schnellen Veröffentlichungen für das bisher gelobte Heim-Handheld Switch den Aspekt der Softwarequalität nun aufgrund berechtigter Torschlusspanik über Board werfen, könnte dieser Schritt fatalere Folgen haben als die ärgerliche Wartezeit auf Hochglanztitel in gewohnter Qualität aufseiten der frühen Besitzer.
Besser spät als schlecht.