Was wollt ihr denn? Maoam?
Da die Hiobsbotschaften um Nintendo und die WiiU nicht nachlassen, die Aktien des Konzerns nach der letzten Shareholder-Versammlung arge Verluste machte, da Chef Iwata eingestand, dass alle Umsatzprognosen nach unten korrigiert werden müssen, will Spiele-Maschine.de fröhlichere Spiele-News verbreiten.
Spielen statt Schaulust.
Denn während sich das aktuelle Winterloch auf nahezu allen Systemen mit seiner Softwareflaute bis in den Sommer oder sogar noch weiter zu ziehen scheint, erscheinen auf Nintendos derzeit ungeliebter WiiU Konsole wenigstens in regelmäßigen Abständen top Software-Perlen.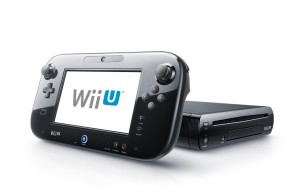 Foto: Nintendo
Bietet mehr als viele denken – WiiU.

WhatCulture.com nahm sich daher auch just das schlanke Konsölchen zur Brust und widmete sich den bereits erschienenen oder noch erscheinenden Software-Highlights auf WiiU, die sich alle Spieler, die die Maschine trauriger Weise bereits abgeschrieben haben, unnötiger Weise entgehen lassen würden.
Die großen Namen Super Mario 3D World, The Legend of Zelda: The Wind Waker HD, Pikmin 3 und Sonic: The Lost World werden sogar überhaupt nicht erwähnt und dennoch erreichen die dortigen Redakteure eine Anzahl von zehn hervorstechenden Titeln, die, falls nicht exklusiv auf WiiU, dort dennoch etwas mehr bieten (werden).
Und auch Gameinformer.com besinnt sich nach kurzen Wochen mit den Next-Gen TV-Features der XboxOne, dass diese, genau wie ein Jahr zuvor auf WiiU (TVii), wirklich nur schnödes Beiwerk darstellen und die Geräte eigentlich doch zu einem ganz bestimmten Zweck unter dem Fernseher stehen.
Zum Zocken. Dafür braucht es 1a Spiele.