Yuzo Koshiro joins the Team.
Schon die Meldung, dass mit Monster Boy and the Wizard of Booze ein wirklich neues Wonder Boy entwickelt werden wird, sorgte bei Retro-Spielern für Freude.
Nun hat sich – neben dem Serienvater Ryuichi Nishizawa – ein weiteres Urgestein in die Produktion der ersehnten Wiedergeburt eingeschaltet, um die musikalische Untermalung keinem halb talentierten Banjo-Spieler überlassen zu müssen.
Yuzo Koshiro joins the Team – und wird Monster Boy's Music produzieren.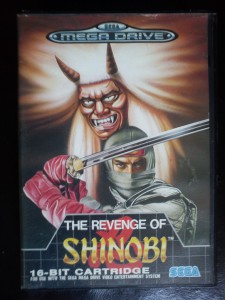 Foto: mze
Seit Shinobi ein unvergessener Name – Chip-Musiker Yuzo Koshiro.

So gaben die Mannen des Game Ateliers bekannt, dass die japanische Komponisten Legende – die schon für die beliebten Vertonungen früher Game-Serien hohen Bekanntheitsgrad erlangte – sich, mit zwei Freunden, um die Musik in Monster Boy and the Wizard of Booze kümmern werde.
Diese Neuigkeit dürfte der kleinen Entwicklung weiteren Aufschwung geben und auch dafür sorgen, dass das fertiggestellte Spiel auch den Ohren Freude bereiten wird.
Bekannt ist Yuzo Koshiro vor allem für seine Kompositionen auf 16-Bit Geräten, denen er teils magische Melodien entlockte.
Von Klassik(Actraiser), über Pop(Shinobi), zu frühen Techno-Klängen(Streets of Rage).
In welche musikalische Richtung der gute Mann – mit seinen beiden Kumpels, die erst noch genannt werden wollen – bei der kommenden Wonder Boy Wiederbelebung streben wird, ist aktuell noch nicht auszumalen.
Etwas leichtere Videospiel-Melodien sollten einem Monster Boy aber gut zu Gesicht stehen.
Um sich etwas näher mit der japanischen Chip-Tune-Geschichte auseinanderzusetzen, empfiehlt auch der offizielle Monster-Boy-Blog einen Blick in das – bereits vor einigen Monaten auch auf Spiele-Maschine.de nah ans Herz gelegte – Red-Bull-Music-Acadamy-Video-Special: Diggin in the Carts.
Ein herzhafter Ohrenschmaus!