Morgen erscheint Kratos auf dem PC.
Singleplayer-Spiele auf Konsolen waren einst das große Ding. Exklusive Erlebnisse auf eigenen Plattformen dazu. Mittlerweile hat Microsoft den Bogen auf den Personal Computer gespannt und veröffentlicht mit Game Pass auch Xbox-Games für die Rechengeräte. Sony hat den Zahn der Zeit erkannt und bring nun auch einige einst exklusive Playstation-Spiele für den breiten Markt heraus. Morgen erscheint der 2018 für PS4 erschienene God-of-War-Titel, weshalb ein God of War Ultrawide Trailer veröffentlicht wurde, der die Besonderheiten auf PC aufzuzeigen versucht.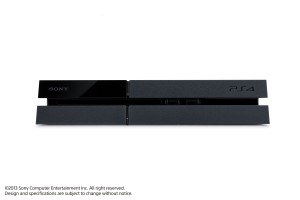 Foto: Sony
Ein fast vier Jahre alter PS4-Titel besattelt den PC.

Publisher Sony Interactive Entertainment und Entwickler Sony Interactive Entertainment Santa Monica Studio haben einen neuen "Ultrawide"-Trailer für die PC-Version von God of War veröffentlicht.

Der God of War Ultrawide Trailer über IGN.
Laut Entwicklern war es schwierig und mit viel Überarbeitung verbunden, den für 16:9-Format entwickelten Titel auf 21:9-Format zu strecken. Dinge, die man im Hintergrund bislang nicht sah, wurden sichtbar und mussten von Grund auf neu gestaltet oder animiert werden. Wer mit 30 fps auf der PS4 und 4K auf der PS5 durch Midgard gekämpft hat, kann laut Testern nach 24 Stunden butterweichem Monsterhacken mit 90+ fps kaum zu einem von beiden zurückkehren. God Of War für PC sei ein verdammt guter Port, zumindest auf einem High-End-PC, heißt es.
God of War ist schon lange für die PlayStation 4 erhältlich und erscheint am 14. Januar 2022 für PC über Steam und Epic Games Store.