Billy Mitchell erreicht Killscreen in Pac-Man erneut – und isst dabei alles auf!
38 Jahre ist der erste große Charakter der Videospielwelt mittlerweile alt. Weiterhin zocken Menschen auf er ganzen Welt verschiedene Spiele mit der bekannten Pampelmuse, die auch heute noch von Publisher Namco veröffentlicht werden. Zum zwanzigjährigen Jubiläum eines Rekordes hat sich ein berühmt berüchtigter Profizocker einmal wieder die Zeit genommen, um das zuerst erschienene Spiel in aller Öffentlichkeit zum Darstellen des Killscreens zu bewegen, und hat dabei alle auftretenden Items gesammelt. Billy Mitchell hat eine perfekte Partie Pac-Man gespielt und sein Können live unter Beweis gestellt.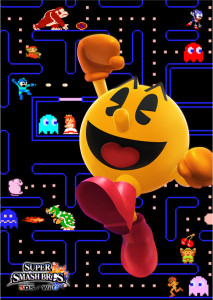 Foto: Nintendo
Pac-Man bewegte die Welt!

Wenig sympathisch und nicht als fairen Spieler hat man Billy Mitchell in Erinnerung, hat man die Dokumentation The King of Kong gesehen. Auch hat sich Mitchell in der Vergangenheit mehrfach Probleme gemacht, die zur Aberkennung gewisser Rekord-Highscores führten, da nicht sicher garantiert werden konnte, ob er gewisse Games unerlaubterweise nicht doch via Emulator gezockt hatte. Jetzt versuchte sich der im Saucen-Geschäft agierende 53-Jährige daran, seinen geschädigten Ruf wiederherzustellen und einen besonderen Erfolg der Vergangenheit zwanzig Jahre später zu wiederholen. Aus diesem Grund ließ Mitchell knapp elf Stunden einen Live-Stream über Twitch ausstrahlen, bei dem er an einem waschechten Pac-Man-Automaten sitzt, um in gut acht Stunden ein perfektes Spiel herbeizuzaubern. Dieser Versuch ist ihm letztendlich geglückt, sodass sich Freunde des alten Arcade-Spiels ein bisschen durch die Aufnahmen wühlen sollten, um über ein paar spektakuläre Manöver und aufklärende Erläuterungen staunen zu können.
Watch Perfect Pac-man 20th Anniversary Game (7-5-2019) from Billy_Mitchell on www.twitch.tv Ordentliche Leistung – Mitchell auf richtigem Kurs.
Bereits am 05.07.2019 konnte Mitchell seinem Ruf als Superzocker erneut gerecht werden, was auch von vielen Menschen vor Ort mitverfolgt wurde. Ein Perfect-Score-Game erreichte er neben dem alles beendenden Killscreen dadurch, dass alle vorhandenen und erscheinenden Items im Spiel eingesammelt und entsprechend genutzt wurden – eine perfekte Partie Pac-Man eben.
Herzlichen Glückwunsch und immer guten Appetit!