PS-Store-Preise vor 2-zu-1-Angebot angehoben.
Sony bekleckert sich weiterhin nicht mit Ruhm.
Auch wenn der Hersteller weiterhin die Nase vorn zu haben scheint und das Vorweihnachtsgeschäft gewonnen haben könnte, formiert sich langsam ein ernstzunehmender Aufstand in der tatsächlich spielenden Gemeinde der Spieler. Erst zu viele Remakes, dann zu viele Indies – dazu extrem wenig Exklusiv-Software.
Trotz wachsender Kundenzahlen folgte dann eine Preiserhöhung der Psplus-Monatsgebühren; und neben dem PSNow-Bezahlservice erscheinen nun auch noch Spiele der vorletzten Generation für circa 15€ Euro als Download. Zwingend zu bezahlen, selbst wenn das Original auf PS2-Disc im Schrank schlummern sollte.
Tanz den Sony.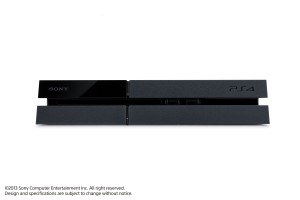 Foto: Sony
Tanzt Spielern ganz schön auf der Nase herum – Sonys PS4.

Nun zeigt eine weitere Entscheidung des Playstation4-Herstellers, dass man den Kunden nichts schenken möchte, auch wenn das Gegenteil immer wieder gerne betont wird – free games monthly, the best place to play, usw. …
Da Sony über den gesamten Winter aus eigener Kraft einzig die aufgewärmte Uncharted Collection für das neuste Heimgerät anbieten konnte, wirbt der Konzern nun mit einem bekannten Motto des Einzelhandels: "Kaufe zwei erhältliche Spiele zum Preis von einem!" – online.
Problem an dieser Werbestrategie ist jetzt nur, dass der Konzern wissentlich die Preise verschiedener Games auf dem Online-Marktplatz vor der getätigten Ankündigung wieder angehoben hat, wie Gearnuke.com aufmerksam mitverfolgte.
So kostet ein Spiel über den englischen Sony Marktplatz jetzt £44.99 Pfund, was den vollständigen Preis der "gratis Dreingabe" beinhalten kann.
Folgende Games stehen bei dem 2-zu-1-Angebot schließlich nur zur Auswahl:
The Order: 1886
The Last of Us Remastered
Until Dawn
EA Sports UFC
Blood Bowl 2
Tour de France 2015
Farming Simulator 15
Divinity Original Sin – Enhanced Edition
Air Conflicts Vietnam – Ultimate Edition
Saints Row IV: Re-Elected & Gat out of Hell
Zombie Army Trilogy
Natural Doctrine
Dynasty Warriors 8 Empires
Dynasty Warriors 8 Xtreme Legends – Complete Edition
Payday 2: Crimewave Edition
Rabbids Invasion – Gold Edition
Watch_Dogs – Complete Edition
Evolve – Digital Deluxe
Middle-earth: Shadow of Mordor – Legion Edition
Lego Batman 3: Beyond Gotham
Lego Marvel Super Heroes
The Lego Movie Videogame
Lego The Hobbit
Lego Marvel Super Heroes
MotoGP 15
RIDE
Nähme man nun The Order 1886 und Until Dawn als Beispiel, wären beide Games in der regulären Handelsversion bereits für einen günstigeren Preis zu erwerben als über das spezielle Heim-Weihnachtsangebot des Playstation-Herstellers für seine 30 Millionen geschätzten Kunden.
Wer will, tanzt daher den Sony über die Feiertage alleine weiter, falls er für diese Geschäftsstrategien wirklich noch Verständnis übrig haben sollte.
Hier wurde zuletzt Genanntes soeben von Stufe Zwei auf Eins gesenkt – entgegen der angewandten Playstation4-Philosophie.
Tanz den …