"Holt mich hier raus, ich bin ein Star!"
Das wohl skurrilste Partyspiel Produkt für die Xbox 360 ist das Kameraspiel You´re in the Movies, das euch zum Darsteller der schlechtesten B-Movies macht.
Der Spaß für bis zu vier Spieler hält eure Person und eure Gesten mit Hilfe der Xbox Live Vision Kamera fest und schneidet diese passgenau in die vorhandenen Minifilme aus den unterschiedlichsten Genres.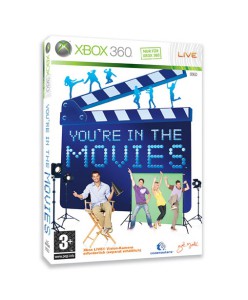 Während des eigentlichen Spiels löst ihr durch wilde Gestikulierungen kleine Minispiele, welche dem Programm die Vorlagen für das Endprodukt liefern sollen. So flüchtet ihr vor wilden Stieren, pumpt Ballons auf, spannt ein Gummiband, an dem ihr selber hängt und erlebt allerlei anderen Unfug, um dann als verrückter Professor in einem B-Movie als bester Hauptdarsteller gefeiert zu werden.
Die Vorbereitungen für das Spiel verlangen etwas Feintuning, danach wird aber ein Feuerwerk der Albernheiten abgebrannt, an denen man sich dank Speicherfunktion auch längerfristig erfreuen kann.
Wer also schon immer der Meinung war, er sei ein verkannter Superstar, kann hier erste Trockenübungen machen; auf den Brettern, die die Welt bedeuteteteteten.
Das Spiel ist ohne Altersbeschränkung freigegeben und wart zur unverbindlichen Preisempfehlung von 49,99 Euro erhältlich. Im Paket mit der Live Vision Kamera kostete You're in the Movies 69,99 Euro.
Be a B-Star!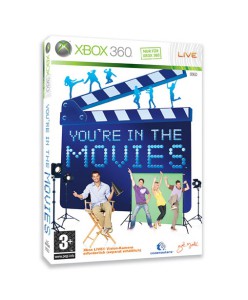 You´re in the Movies
Fotos: Microsoft
USK 0
Circa 50€
Xbox360 – ASIN: B001F20ZCK