Arise
Wie von Tommo Inc. erwähnt, wurde dass ehemals von SNK Playmore lizensierte Neo Geo X mit weiteren, leckeren Klassikern bedient. Seit April ist die erste und möglicherweise letzte Welle neuer Cartridges als Neo Geo X Volumes 1-5 für echte Freaks bei Funstock in England erhältlich. Jeweils drei Spiele werden samt einem Systemupdate auf den fünf verschiedenen Neo Geo X Classics: Volumes I-V serviert und neben gut spielbarem Softwarenachschub auch für das versprochene Beheben des leichten Framelags bei der TV-Bildübertragung sorgen.
Zumindest etwas.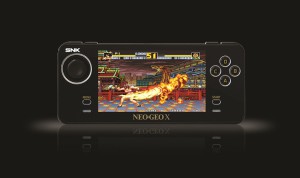 Dazu erhalten Besteller das dringend benötigte Rocket Travel Ladekabel, das dem noblen SNK Handheld eine externe Stromzufuhr ohne AES-Dockingstation ermöglicht.
In die Tasche müssen Fans dafür natürlich wieder etwas greifen, wobei der Preis von neunzehn Englischen Pfund pro Volume Neo Geo Sammler nur wenig kümmern dürfte. Dank den kommenden Umsetzungen von Blazing Star, Metal Slug 2, Shock Troopers, Garou: Mark of the Wolves sowie elf weiteren 16-Bit Hochglanz-Titeln spart der geneigte Investor sogar einige tausend Scheine beim alternativen Spieleeinkauf für sein Neo Geo X.
Auch zu bedenken: Mittlerweile hat sich SNK Playmore gegen das Lizenzmodel gewendet und möchte Geräte wie Spiele aus dem Handel sehen. Entscheidungen wie Ausgang des Rechtssteits mit Tommo Inc. sind offen.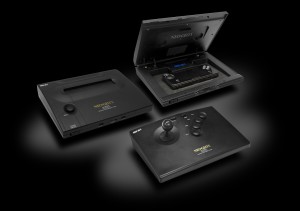 Folgende Spiele sind (auch allesamt in einer günstigeren und schickeren all-in-one Shock-Box erhältlich) erschienen:
Volume 1
Metal Slug 2
Sengoku
Top Hunter
Volume 2
Samurai Shodown III
Savage Reign
Super Sidekicks 3
Volume 3
The King of Fighters '96
Blazing Star
Kizuna Encounter
Volume 4
Garou: Mark of the Wolves
Shock Troopers
World Heroes 2 Jet
Volume 5
The Last Blade
Blue's Journey
Art of Fighting 3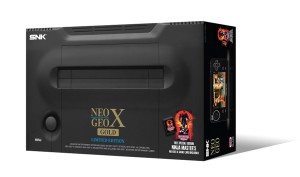 Gamebroker besuchen
www.funstock.co.uk
um sich die Schmankerl der
Vergangenheit per Post in die
Gegenwart zu holen.
Fotos: Tommo Inc. / Funstock.co.uk