Super Mario Bros. gewinnt?!
Das bekannte japanische Videospielfachmagazin Weekly Famitsu hat einmal erneut die Leserschaft abstimmen lassen. Anstatt aber herauszufinden, welches kommende Werk am sehnlichsten in Japan erwartet werden würde, wollte man aktuell etwas Wichtigeres herausfinden. Die Weekly-Famitsu-Leserschaft wählte das beste Actiongame – und Super Mario Bros. gewinnt überraschenderweise auf dem ersten Platz.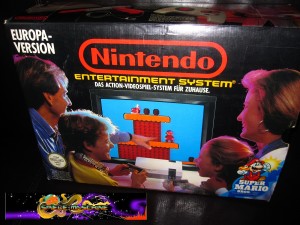 Foto: mze
Super Mario Bros. für NES soll bestes Action-Game sein …

Leider ist die gesamte Riege der eingegangenen Titel nicht via Internet einsichtig, doch zwanzig Spiele, die am häufigsten von den Lesern der Weekly Famitsu gewählt wurde, sind von JapaneseNintendo.com in die virtuelle Welt übertragen worden. Die folgenden Titel stellen nach Ansicht der japanischen Spielergemeinde damit die besten Actiongames dar, die bisher global erschienen sind. Dass die Genreeinteilung jedoch nicht ganz restriktiv gehalten wurde, zeigen viele Vertreter aus der Jump'n-Run- und Action-Adventure-Richtung sowie die Nennung gerade erst erschienenen Games, die wohl eher von ihrem aktuellen Betrachtungsstatus als der tatsächlichen Qualität im Actionsegment profitieren.
Die zwanzig besten Actiongames der Weekly-Famitsu-Leserschaft lauten dennoch wie folgt:
"20. Rockman 2 (Famicom) – 18pt
19. Super Mario World (Super Famicom) – 23pt
18. Muramasa (Vita/Wii) – 26pt
17. Metal Gear Solid V (PS4/PS3/XBO/360/PC) – 27pt
16. The Legend of Zelda: Ocarina of Time (N64) – 30pt
15. Hoshi no Kirby: Super Deluxe (Super Famicom) – 35pt
13. Devil May Cry (PS2) – 38pt
13. Metal Gear Solid (PSX) – 38pt
12. Kingdom Hearts II (PS2) – 42pt
11. Metal Gear Solid 3 (PS2) – 45pt
10. Monster Hunter Portable 2nd G (PSP/iOS) – 48pt
09. Super Mario 64 (N64) – 55pt
08. Bayonetta (PS3/360/PC) – 63pt
07. Kingdom Hearts (PS2) – 117pt
06. Dark Souls III (PS4/XBO/PC) – 121pt
05. Bloodborne (PS4) – 147pt
04. Okami (Wii/PS2) – 152pt
03. NieR:Automata (PS4/PC) – 183pt
02. The Legend of Zelda: Breath of the Wild (Switch/Wii U) – 205pt
01. Super Mario Bros. (Famicom) – 241pt."
Kein Contra, kein Ninja Gaiden, kein Sin & Punishment?!
Not my list!