PETA wünscht sich Freiheit für Fische in Animal Crossing: New Horizons.
Weiterhin erfreut sich die neuste Fassung von Animal Crossing: New Horizons auf Switch großer Beliebtheit. Weiterhin ziehen Spieler durch die Lande und versuchen alles aufzufinden, was nicht niet- und nagelfest ist. Dazu gehören auch Fische, die nach einem Fang aus dem Ozean an das Museum im Spiel übergeben werden, damit dieses genügend Ausstellungsstücke zur Verfügung hat. Doch die Tierschutzorganisation PETA stört dieses Verhalten offensichtlich, denn man ruft öffentlich dazu auf, Fische im Meer zu lassen. Empty the Tanks ist der Slogan der Aktion, die auf den Freifang aufmerksam machen möchte.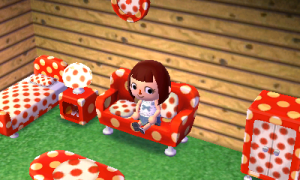 Foto: Nintendo
In Animal Crossing: New Leaf war die Welt noch in Ordnung.

In einem kleinen TikTok-Video lässt die Tierschutzorganisation PETA die Bewohner von Animal Crossing: New Horizons demonstrativ durch das Museum rennen und den Slogan Empty the Tanks ausrufen. Damit möchte PETA wohl darauf aufmerksam machen, dass die Tätigkeiten im Spiel nicht im Einklang mit den Vorstellungen von Veganern stehen. Damit Spieler in Zukunft nicht auf Kosten virtueller Tiere ihren Reichtum erhöhen, hat die Tierschutzorganisation sogar einen Vegan Guide verfasst, der erklärt wie man auf Käferjagd, das Fischen und auf Kleidung aus tierischen Produkten verzichten kann.
Witzigerweise scheint PETA bei dem friedlichen Treiben in Animal Crossing: New Horizon jedoch übersehen zu haben, dass es auch anders herum geht, wie das morgen auf Playstation 4 erscheinende Haifisch-Spiel Maneater zeigt. Hier steuert der Spieler einen Haifisch auf Rachefeldzug, der sich einen Menschen nach dem nächsten schnappt, um ihn auf natürliche Weise zu zerlegen. Also eigentlich alles im Einklang in den virtuellen Gefilden.
Leben und sterben lassen halt.