Erster Teasertrailer der Reinkarnation veröffentlicht.
Während Mega-Drive-Zocker weiterhin sehnsüchtig auf ein Lebenszeichen von Paprium warten, dürfen Videospieler mit Hang zu Beat'em Up Brawlern ein wenig aufatmen. Das auch einst auf Segas 16-Bitter veröffentlichte Spiel Streets of Rage erhält in Kürze einen vierten Teil, der sich jedoch nur auf modernen Systemen zeigen lassen wird. Mit einem veränderten Grafikstil, aber dem gewohnten Inhalt, wird hier dann erneut durch die Straßen der Wut gelaufen und alles kurz und klein geklopft, was möglicherweise wie ein Tunichtgut aussieht. Jetzt wurde der erste Teasertrailer veröffentlicht, der Streets of Rage 4 in Bild und Ton zeigt und zum Drauf-Einschlagen einstimmt.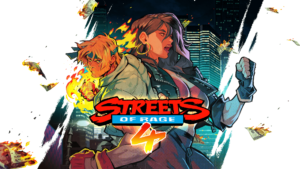 Foto: Dotemu/Sega
Bare Knuckle kommt zurück – Streets of Rage 4.

Schon gestern veröffentlichte Dotemu die Anheizmaschine für das kommende Prügelspielspektakel alter Schule, welches bei den Betrachtern zum Großteil Freude auszulösen scheint.

Axel Stone und Blaze Fielding in neuer Action!
Streets of Rage 4 wird in Zusammenarbeit mit Sega entwickelt und erscheint durch die Arbeitsbemühungen von Lizardcube, Guard Crush Games und Dotemu in diesem Jahr auf unterschiedlichen – jedoch noch nicht genannten – Systemen, wenn alles nach Plan läuft. Mindestens zwei zusätzliche Charaktere – neben den altbekannten Protagonisten – werden aufgrund der Game-Artworks im Spiel erwartet.
Hauptsache sie hauen zu!