Spiele für Japan
Sony Computer Entertainment hat im Rahmen der kommenden Tokyo Game Show 2014 bereits eine kleine Pressekonferenz für die japanischen Fans abgehalten.
Dort wurde mit Hauptaugenmerk auf die östlichen Hemisphäre die Werbetrommel gerührt, kommende Spiele gezeigt und sogar eine neue Project Morpheus Applikation vorgestellt.
Sony Pre-PK TGS 2014.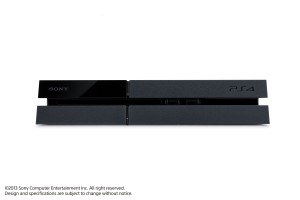 Foto: Sony
Nun erst der japanische Markt – der Westen findet es nicht so gut.

Wer sich die gesamte Show nachträglich ansehen möchte, kann sich den gewünschten Inhalt zwei Stunden lang über YouTube zu Gemüte führen.
Wer dagegen nur die Kern-Neuigkeiten erfahren möchte, findet diese hier in einer kurzen Zusammenfassung.
Spiele, die während der Konferenz für die Playstation-Familie angekündigt wurden, waren:
Bladestorm: The Hundred Years War & Nightmare – PS4
Disgaea 5 – PS4
Dragon Quest Heroes – PS4/PS3
Earth Defense Force 4.1: The Shadow of New Despair – PS4
Fairy Fencer F: Advent Dark Force – PS4
God Eater 2: Rage Burst – PS4/PSVita
Hot Shot Golf – PS4
Persona 5 – PS4/PS3
Resident Evil Revelations 2 – PS4/PS3
Senran Kagura: Estival Versus – PS4/PSVita
Summer Lesson – PS4
Touhou – PS4/PSVita
Ys – PS4/PSVita
Spiele asiatischer Teams, die bereits vor der Pressekonferenz angekündigt, aber nochmal während der Präsentation gezeigt wurden, waren:
Bloodborne – PS4
Dead or Alive 5: Last Round – PS4
DragonBall Xenoverse – PS4/PS3
Guilty Gear Xrd – PS4/PS3
Gundam – PS4
Kingdom Under Fire 2 – PS4
Let It Die – PS4
Omega Quintet – PS4
One Piece Pirate Warriors 3 – PS4/PS3/PSVita
Onechanbara Z2: Chaos – PS4
Resident Evil HD – PS4/PS3
The Evil Within – PS4/PS3
The Tomorrow Children – PS4
Yakuza 0 – PS4/PS3
list originally posted by Hexa @neoGAF.com
Am interessantesten wie befremdlichsten erschien die erwähnte neue Project Morpheus Applikation des Tekken Teams, die unter dem Namen Summer Lesson angekündigt wurde und künftige Helmträger ein virtuelles Mädchenzimmer besuchen lässt.
In diesem kann man die blutjunge Protagonistin dann heimlich beäugen, während sie Nachhilfestunden für die Schule erhält oder zu geben scheint – quite bizarre!
Dazu erfuhren wartende Spieler, dass der erste exklusive PS4 Hoffnungsträger aus einem Dritthersteller-Hause – das Spiel Bloodborne von From Software – ab dem 05.02.2015 in den Handel kommen wird.
Etwas über ein Jahr nach dem Release der Konsole im Westen.
Ob dieses Datum auch für eben diesen Rest der Welt gilt, bleibt abzuwarten.
Die Stimmung nach Sonys Pre-PK TGS 2014, war für die Szene auf dem bekannten NeoGAF.com Forum in Erfahrung zu bringen.
Anscheinend gefiel das Gezeigte nur wenigen der westlichen Zuschauer, die im Gegensatz zu der nun umworbenen asiatischen Spieler-Gemeinde, mit der Playstation4 direkt eine starke Bindung eingegangen waren.
Married with Children.