Kreise schließen.
Der bekannte englische Videospiel-Hersteller Rare ist Zockern seit vielen Jahren ein Begriff.
Zu SNES-Zeiten sorgten gerenderte Sprites in Donkey Kong Country für Aufsehen, zu N64-Zeiten ein kotzendes Eichhörnchen im Polygon-Look. Gestern veröffentlichten die verbliebenen Mannen des Studios ein Video das einige Entwicklungen des Teams erstmalig zeigt. Rare's Dream – Kreise schließen sich.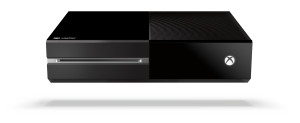 Foto: Microsoft
Grabbed by the Ghoulies – Rare gehört zu Microsoft.

Auch wenn die größten Erfolge Rares in der Vergangenheit liegen, so bleibt das königliche Progger-Team weiterhin ein besonderer Teilnehmer im Ring der Software-Produzenten.
Auch wenn seit Übernahme durch Microsoft die ganz großen Kracher ausblieben, so hofft jeder Spieler, dass erscheinende Werke der Banjo-Kazooie-Erfinder einmal wieder den Maßstab des regulären Game-Niveaus erhöhen könnten.
Erstmalig zeigen die Gentlemen Material des verschollenen Project Dream, das sich am Ende der SNES-Laufbahn noch für dieses Nintendo-Gerät in Entwicklung befand.
Wie aus diesem Rare-Rendering-RPG für Super Nintendo ein N64 Projekt entstand und sich das gewählte Piraten-Thema in ein typisches Maskottchen Hüpf-Abenteuer verwandelte, zeigen die Aufnahmen auf dem offiziellen Rare-Kanal bei Youtube.com.
Warum sich der Goldeneye-Entwickler von isometrisch wirkenden Perspektiven verabschiedete und anstatt einer menschlichen Gestalt letztendlich lieber einen haarigen Bären mit Vogel im Gepäck herstellten, erklären die heute noch angestellten Entwickler von Rare Ltd dazu.
Die frühen Entwicklungen der gezeigten Spiele-Prototypen wurden während der Produktion der Rare-Replay-Collection für Xbox One aufgefunden und nun sicherlich auch mit einem kleinen Hintergedanken ins Internet geschoben.
Da Rare Ltd im nächsten Jahr einen Veröffentlichungstermin des Piraten-MMORPGs Sea of Thiefs auf der Microsoft Konsole und dem PC anpeilt, wollen die Hersteller auch unbedingt den Zusammenhang der vergangenen Zeiten mit der kommenden Zukunft aufzeigen. Nach dem Motto: aus Dream auf SNES wurde über Banjoos Umwege auf N64 nun ein Sea of Thiefs für Xbox One.
Der Kreis schließe sich somit auf dem virtuellen Meer.
Ganze zwanzig Jahre später.