Next-Gen-Multiplattformtitel!
Nachdem Sony am vergangenen Donnerstag die ersten bewegten Bilder der ersten Welle der anstehenden PS5-Spiele zeigte, ist der Kampf um die kommende Konsolenherrschaft erneut ausgebrochen. Nicht nur ein durchgestylteres Event bot der Playstation-Hersteller, auch zeigte man eine größere Auswahl an derzeitigen Entwicklungen. Dies könnte erklären, weshalb das Interesse an Microsofts Xbox Series X anschließend etwas verblasst sein soll, vergleicht man die Aufmerksamkeit, die beiden Systemen nun zuteilwird. Doch vielleicht sollte nicht vergessen werden, dass viele der auf dem PS5-Event gezeigten Software-Perlen auch für die nächste Xbox programmiert werden, was das Gesamtbild wieder verändern könnte. Es werden schließlich einige der gezeigten PS5 Spiele auf Xbox Series X erscheinen.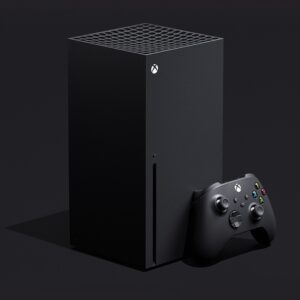 Foto: Microsoft
PS5 Spiele auf Xbox Series X – MS wird nicht leer ausgehen.

Von den über zwei Dutzend Games, die Sony während der Präsentation zeigte, sind nicht alle exklusiv für die PS5 in Entwicklung. Natürlich werden die Sony eigenen Studios ausschließlich für das Heimgerät produzieren, doch von den vielen ebenfalls vertretenen Third-Party-Studios ist wohl kaum jemand aufgrund von internen Deals an die Playstation 5 gebunden. WindosCentral.com hat sich daher einmal die Mühe gemacht, die im Verlauf der Zeit auch auf Xbox Series X erscheinenden Videospiele des PS5-Events auszusieben, und kommt auf eine stattliche Anzahl. 17 Titel dürften in den Anfangstagen auch auf der Microsoft-Konsole landen, spätestens nachdem eine zeitliche Exklusivität abgelaufen ist. Dazu zählen: Bugsnax (Timed exclusive), Deathloop (Timed exclusive), Ghostwire: Tokyo (Timed exclusive), Godfall (Timed exclusive), Goodbye Volcano High (Timed exclusive), Grand Theft Auto V, Hitman 3, JETT: The Far Shore (Timed exclusive) sowie Kena: Bridge of Spirits (Timed exclusive), Little Devil Inside (Timed exclusive), NBA 2K21, Oddworld: Soulstorm (Timed exclusive), Pragmata, Project Athia (Timed exclusive), Resident Evil: Village, Solar Ash (Timed exclusive) und Stray (Timed exclusive). Ganz sicher sollte man sich bei den Nachrichten noch nicht sein, da beispielsweise Rockstar Games bezüglich des erneuten Release von GTAV nicht explizit die Xbox Series X erwähnt, aber davon spricht, eine neue Generation von Konsolen zu bedienen – darunter auch die Playstation 5. Die Xbox Series X müsste daher also rein rechnerisch eine Rolle spielen.
Welche weiteren Gründe MS in den kommenden Vorstellungs-Streamings vorweisen kann, sollte mit Spannung erwartet werden. Der aktuelle Verlierer des Konsolenkrieges dürfte nämlich mit einem Handicap gegenüber der PS5 gerechnet haben. Interessant dürfte es auch sein, ob die oben genannten Spiele – falls sie für Xbox Series X erscheinen – auch den Vorhaben Microsofts entsprechend auf der alten Xbox One X laufen werden.