Vorbesteller abgezockt
Mit dem Re-release des letztjährigen Playstation3 Titels The Last of Us für PS4, machte sich Sony bereits nur bedingt Freunde. Während manch Spieler sich über den erneuten Ausflug in das gleiche Spiele auf der neuen Konsole freute, sieht anderer einen erneuten Verkauf des gerade einmal ein Jahr alten Videospiels etwas skeptischer und findet keinen Grund für einen Umstieg auf das neue Sony System gegeben. Nun gibt es einen weiteren unangenehmen Aspekt in der Wiederveröffentlichung dieses Spiels.
The Last of Us Remastered ist bereits für manchen Spieler vor dem Erscheinen zehn Dollar teurer.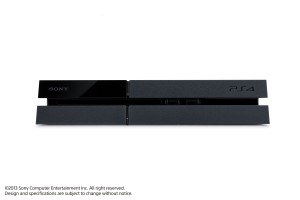 Foto: Sony
Greift Vorbestellern tiefer in die Tasche – Playstation4 von Sony

Die erste Fraktion bekam nämlich bereits Monate vor dem Erscheinen des Titels die Möglichkeit, das Spiel über Onlinehändler, aber auch direkt über das PS-Network vorbestellen zu können, was wohl auch von PS4-Usern in Anspruch genommen wurde.
Der Preis für alle angebotenen Versionen, wurde nun jedoch noch vor dem Release um zehn Euro reduziert. Vertrauenswürdige Händler scheuen sich in solchen Fällen regulär nicht, den somit überbezahlten Betrag an ihre Kunden zurück zu geben.
Sony offensichtlich schon.
Laut PS4daily.com würde der Playstation Hersteller selbst auch Anfragen Rückzahlungen verweigern und auf die Vertragsklausen hinweisen, die eine derartige Reaktion erlauben würden.
Derzeit sei nicht damit zu rechnen, dass sich der Sony Konzern dieses etwas unfreundlich wirkende Verhalten noch einmal überlegen werde, sollte sich dieser Skandal weiterhin in kleinerem Rahmen abspielen.
Vorbestellungen virtueller Spiele über das Playstation Network, seien daher in Zukunft mit noch größerer Vorsicht zu betrachten, mahnt selbst die Sony nahe PS4Daily.com Webpräsenz.