Kryptisches Gefasel von Phil Spencer.
Microsofts Xbox One Hauptheld Phil Spencer startete die Diskussion über mögliche Konsolen-Upgrades innerhalb einer Gerätegeneration.
Auf dem Xbox Spring Event sprach er Anfang März von kürzeren Zyklen, in denen sich Hardware zu entwickeln habe. Nachdem nun diese Herangehensweise auch bei Sony beobachtet worden scheint, rudert der Microsoft-Mann aber wieder zurück.
Das kryptische Gefasel von Phil Spencer: er sei kein Fan von kleinen Zwischenschritten auf dem Konsolensektor – die Xbox One bleibt sich treu.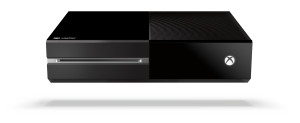 Foto: Microsoft
Behält wohl die aktuellen Innereien – Xbox One.

Gameinformer.com unterhielt sich mit dem guten Mann, der bisher bestmögliche Arbeit für seinen Konzern verrichtete. Nachdem nun aber exklusiv geglaubte Titel auf den PC wanderten und die Gerüchte über Hardwareupgrades aufkamen, zweifelten sogar Xbox Spieler erstmalig an den Fähigkeiten Spencers.
Somit stellte sich der Head of Xbox den Fragen der Gameinformer und klärte einige Dinge auf.
Während in diesem Aritkel besonders die Evolution der Xbox Live Plattform und das Feedback in der Community besprochen werden, scheint die Klärung über ein mögliches Xbox One Hardwareupgrade eine eigene Berichterstattung wert.
In dieser Nachricht wird Phil Spencer zitiert, um seine genaue Meinung über die möglichen Schritte auf dem Konsolen-Markt wiederzugeben. Das kryptische Gefasel von Phil Spencer klang im orginalen Wortlaut wohl so:
"I'm not a big fan of Xbox One and a half. If we're going to move forward, I want to move forward in big numbers," Spencer said. "I don't know anything about any of the rumors that are out there, but I can understand other teams' motivations to do that. For us, our box is doing well. It performs, it's reliable, the servers are doing well. If we're going to go forward with anything, like I said, I want it to be a really substantial change for people – an upgrade."
Er sei kein Fan einer Xbox One ½. Wenn man vorwärtsschreiten wolle, solle man dies in ganzen Zahlen und großen Schritten vollführen. Er wisse nichts über die Gerüchte, die durch das Internet geistern, verstehe aber andere Entwickler, sollten sie solche Pläne verfolgen.
Microsofts Xbox One würde es gut gehen; die Konsole funktioniere, sei verlässlich und die Online-Server liefen einwandfrei. Falls Microsoft mit einem Produkt in die nächste Phase ginge, solle es nach seiner Meinung eine substanzielle Veränderung für die Kunden bedeuten – einen spürbaren Fortschritt mit sich bringen.
Warum nur einen Monat vorher aus seinem Munde eine nahezu gegenteilig klingende Meinung schallte – die Vorteile in aufrüstbaren Konsolen-Systemen versprach – ließ der bisher immer so glaubwürdige Microsoft-Angestellte aber leider unbeantwortet.
In einem Podcast klärte Spencer jedoch auch vorher schon auf, dass ein einfach einzusetzendes Hardware-Teil für erweiterte Fähigkeiten der Xbox One in Zukunft wohl eine mögliche Option darstelle.
Die Xbox One bleibt sich treu. Man weiß noch immer nicht genau, was sie wirklich leisten soll.
Dieser Plan bleibt verschlüsselt.