46 richtig gezählt.
Da die Playstation4 auch in ihrem dritten Jahr wenig exklusive Spiele servierte und Spieler sich mit Multiplattformproduktionen von Drittherstellern über Wasser hielten, soll im nächsten Jahr endlich alles besser werden. PS4 exklusive Spiele in 2017 versucht daher eine Webseite groß vor Jahreswechsel vorzustellen, wobei informierten Betrachtern direkt wieder etwas Schönrederei auffallen wird. Denn richtig gezählt sieht die Ausbeute etwas anders aus.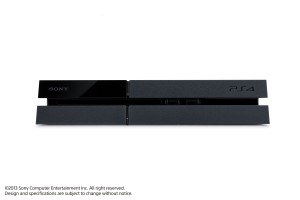 Foto: Sony
2017 wird es wirklich endlich etwas besser auf Sonys PS4.

Twinfinite.net hat sich auf alle bestätigten Veröffentlichungen gestürzt, die in 2017 exklusiv auf der Sony Playstation4 Konsole erscheinen sollen. So zählte man die bereits bekannten Games der unterschiedlichsten Produzenten zusammen und erstellte eine Liste mit Spielen auf die sich laut Präsenz nur alle PS4-Spieler freuen dürfen. Doch ganz koscher erscheint die Ausbeute bei genauerem Hinsehen dann doch wieder nicht.
So werden als PS4 exklusive Spiele in 2017 genannt:
Hatsune Miku: Project DIVA Future Tone – Jan. 10
Gravity Rush 2 – Jan. 20
Kingdom Hearts HD 2.8 Final Chapter Prologue – Jan. 24
Yakuza 0 – Jan. 24
Digimon World: Next Order – Jan. 31
Nioh – Feb. 9
Horizon: Zero Dawn – Feb. 28
NieR: Automata – Mar. 7
Kingdom Hearts HD I.5 + II.5 Remix – Mar. 28
MLB: The Show 17 – Mar. 28
Persona 5 – Apr. 4
Dragon Quest Heroes II – Apr. 25
Toukiden 2 – Q2
Wipeout Omega Collection – Summer
Yakuza Kiwami – Summer
Crash Bandicoot N. Sane Trilogy – TBA
Knack 2 – TBA
Vane – TBA
PaRappa the Rapper Remastered – TBA
LocoRoco Remastered – TBA
Patapon Remastered – TBA
Nex Machina – TBA
Ni No Kuni II: Revenant Kingdom – TBA
Uncharted: The Lost Legacy – TBA
Gran Turismo Sport – TBA
Final Fantasy XII: The Zodiac Age – TBA
Dark Rose Valkyrie – TBA
Zero Escape: The Nonary Games – Spring
Dazu Konsolen-Exklusive-PS4-Spiele aufgezählt – meist 2D-Indies:
Tales of Berseria – Jan. 24
Double Dragon IV – Jan. 30
Night in the Woods – Feb. 2017
Birthdays the Beginning – Mar. 7
Strafe – Q1
Yonder: The Cloud Catcher Chronicles – Q2
Celeste – Q2/Q3
Hellblade: Senua's Sacrifice – TBA
Hob – TBA
Neopolis – TBA
Dreadnought – TBA
Games of Glory – TBA
Nidhogg 2
Pyre
Rain World – TBA
Sundered – TBA
Death's Gambit – TBA
Sudden Strike 4 – TBA
Was auf den ersten Blick nach einer vielversprechenden Auflistung aussieht, gestaltet sich auf den zweiten jedoch etwas anders. Zieht man die teils seit vielen Jahren bereits auf anderen Systemen erhältlichen Titel ab, reduziert die Summe um die kommenden Remaster-, Remake- und HD-Überarbeitungen, bleiben – bis auf zwei Handvoll Konsolen exklusiver Indie-Spiele auf lange vergangenem technischem Niveau – tatsächlich nur wenige neu entwickelte Hitkandidaten auf dem Playstation4-System übrig. Da selbst japanische Mulitplattform-Titel, Add-Ons und Collections in der Twinfinite-Exclusive-PS4-Titles-List gezählt wurden, gibt es unten an eine realistischere Betrachtung der bisher bekannten PS4 exklusiven Spiele für 2017.
Neue PS4 exklusive Spiele in 2017:
Hatsune Miku: Project DIVA Future Tone – Jan. 10
Gravity Rush 2 – Jan. 20
Nioh – Feb. 9
Horizon: Zero Dawn – Feb. 28
NieR: Automata – Mär. 7
MLB: The Show 17 – Mär. 28
Persona 5 – Apr. 4
Knack 2 – TBA
Ni No Kuni II: Revenant Kingdom – TBA
Gran Turismo Sport – TBA
Dark Rose Valkyrie – TBA
Zeitgemäße Konsolen exklusive PS4 Indie-Titel:
Vane– TBA
Nex Machina – TBA
Hellblade: Senua's Sacrifice – TBA
14 statt 46 – und auch noch Shenmue III vergessen …