Veränderte Umstände
Wie Kotaku heute in einem Update über die Geschehnisse hinter der Sony exklusiven PS3-Entwicklung verrät, könnten sich die Umstände, um die Fertigstellung des in 2009 offiziell angekündigten Titels, stark verändert haben.
The Last Guardian für PS4.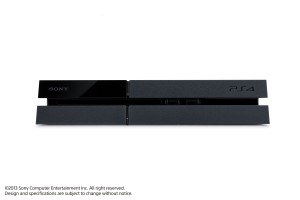 Foto: Sony
Darf sich wohl auf ein Spiel der PS3 freuen – PS4.

Fumito Ueda sei vom Dengenki Playstation Magazin nach seinen stärksten Playstation-Erinnerungen befragt worden, worauf der Entwickler hinter ICO und Shadow of the Colossus das unfertige Last Guardian genannt haben soll.
Aufgrund des übermäßigen Arbeitsaufwands und der langen Zeit die man in den Titel gesteckt haben würde, wäre seine Wahl auf dieses, hoffentlich jemals wirklich noch erscheinende Spiel gefallen.
In dem Gespräch ließ er dazu verlauten, dass die Vorgänge unter neuen Bedingungen vorankämen und man in Gesprächen mit Sony alles ausgetüftelt und unter Dach und Fach gebracht hätte.
Sogar an anderen Projekten sei Ueda San beschäftigt.
Was Kotaku.com – die das Spiel 2011 schon einmal Live auf einer PS3 erleben durften – aus dieser Aussage aber am kräftigsten heraushören, sind die neuen Bedingungen, unter denen die Fertigstellung des Spiels nun endlich bessere Fortschritte zu machen scheint.
The Last Guardian für PS4 scheint wahrscheinlich.
Da Sony natürlich nun die neuere Playstation-Konsole mit eigenen Spitzen-Spielen bedienen möchte, exklusive Titel aber Mangelware sind, wäre dieser Schritt eine traurige, jedoch sehr naheliegende Entscheidung.
The Last Guardian wird daher mit recht großer Sicherheit nicht mehr für die Playstation3 erscheinen, davon ist fast auszugehen.
Eine Veröffentlichung auf PS4 scheint dagegen eher möglich – falls es wirklich fertig werden sollte.