Die besten Spiele gab es auf PS4.
Auch wenn zum Beginn der neuen Konsolengeneration 2013 eine ganze Zeit lang wenig herausragende Software erschien, so können sich Zocker derzeit wohl nicht mehr wirklich beklagen, besitzen sie Systeme aus dieser Epoche. Da derzeit wieder drei Geräte um die Gunst der Spieler buhlen, muss ein potenzieller Käufer schauen, welche Konsole derzeit das beste Angebot bietet. Multiplattformgames, Onlineangebote und natürlich Exklusivtitel machen den Kohl fett und entscheiden, wofür das Geld ausgegeben wird. Da weder Microsoft noch Nintendo in diesem Bereich die Nase vorne hatten, hat Sony 2018 ein verdammt gutes Jahr gehabt. Die Playstation 4 gewinnt 2019.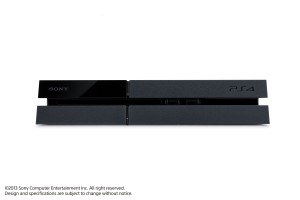 Foto: Sony
Dank Vormachtstellung das System der Wahl – PS4

Weder Nintendo mit dem Switch, noch Microsoft mit der Xbox One konnten 2018 zeigen, dass die einmalige Auswahl auf den genannten Systemen kritische Gamer überzeugt. Dagegen hat der sich etwas länger ausruhende Sony-Konzern in diesem Jahr gezeigt, worauf man die vergangenen Jahre gewartet hatte. Aufgrund der Verfügbarkeit der gesamten Multiplattformpalette, der vielen Indie-Games über den Onlinevertrieb, aber besonders durch die nur auf PS4 erhältlichen Exklusivtitel hat Sony mit der Playstation 4 in diesem Jahr eine hervorragende Auswahl geboten, sodass eindeutig gesagt werden kann, dass die Playstation 4 2018 für sich gewonnen hat.
MS hatte einzig den vierten Teil der beliebten Autorennreihe Forza 4, sowie das skeptisch betrachtete Sea of Seas im Angebot – Crackdown 3 wurde erneut verschoben; Nintendo ruhte sich mit Mario Tennis, Mario Party und einem Kirby: Star Allies aus, bis das halbe und zeitgleich doppelt veröffentlichte Pokémon-Adventure erschien – während Super Smash Bros Ultimate noch folgt. Sony konnte hingegen mit God of War, dem erneut herausgebrachten Shadow of the Colossus, Spiderman, Astrobot für VR und Detroit: Become Human punkten.
Auch wenn die Anzahl der exklusiven Software-Veröffentlichungen insgesamt nicht mehr den bislang gewohnten Ansprüchen aus der Vergangenheit genügt, muss verstanden werden, in welcher anderen Liga die von Sony produzierten Spiele spielen: Hier wurde zeitgemäße Software herausgebracht, die die Qualitäten der Hardware ausnutzten sowie meist gänzlich neue Erlebnisse nach Hause holten, sodass die Vorteile des Playstation-4-Systems eindeutig auf der Hand liegen.
Fünf Jahre nach der Veröffentlichung zeigt Playstation, dass der Name Programm ist. Immerhin etwas!