Aus neu mach alt
Da sich manch Hersteller derzeit darauf verschworen hat, seine bereits erhältlichen Titel als Remake für die neuen Konsolen auf den Markt zu bringen, haben sich Mitglieder des einschlägigen NeoGAF Forums die Mühe gemacht, den Spieß einmal umzudrehen.
Demakes – aus neu mach alt.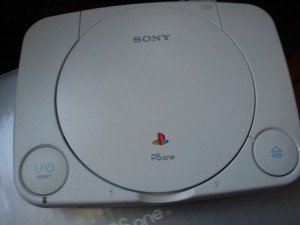 Foto: mze
Die Playstation dient meist als Vorbild-Plattform für pixlige Demakes.

So finden sich beispielsweise PSOne Versionen von The Last of Us, Bloodborne und Uncharted 2, als pixlige Bildchen in dem Thread des amerikanischen Forums.
Aber auch Super Smash Bros. für den GBA oder das NES sowie viele weitere, nette Kunstwerke, zollen den Original-Spielen ihren Tribut.
So machen sich auch Watchdogs und Bayonetta, als Retro-Perlen wirklich gut.
Jetzt müssten diese wunderhübschen Demakes nur noch tatsächlich spielbar sein. Aus neuem mehr altes.
Playable.