Nintendo Switch fehlen langsam wirklich die Exklusivtitel.
Nintendos Switch punktet aktuell bei vielen Gamern und erfreut sich unter Zockern großer Beliebtheit. Während der vergangenen E3-Videospielfachmesse in L.A. konnte Nintendo aufgrund des gezeigten Ausblicks in die Zukunft auch viele Skeptiker überzeugen, dass man mit Switch eine Menge Auswahl gewährt bekommt. Games wie Contra Rogue Corps und das Remake von Segas Panzer Dragoon zeugten von einem ausgewählten Programm, welches sogar alte Spieler glücklich stimmte – zumindest im ersten Moment. Nach dem Release des Konami-Titels ist man schlauer und wünscht aufseiten alter Spieler, dass dieses Machwerk niemals erschienen wäre – das auch auf anderen Plattformen landete. Bezüglich Panzer Dragoon keimten aber auch sofort Befürchtungen, dass das Flair des Originals nicht erreicht werden kann und die Spielbarkeit einiges zu wünschen übrig lassen wird. Vor dem Erscheinungstermin hat es jetzt diesen Titel nun auch schon wieder auf eine andere Plattform wandern lassen, sodass man hier selbst auch nicht mehr von echter Exklusivität sprechen kann. Das Panzer Dragoon Remake erscheint nun auch auf Steam.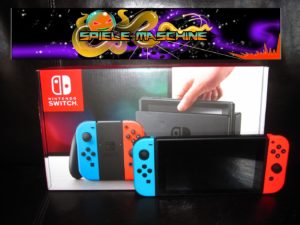 Foto: mze
Switch trauert – Panzer Dragoon Remake erscheint nun auch auf Steam.

Auf Switch sammeln sich die Veröffentlichungen alter Spiele, kleiner Indies, vergessener Arcade-Games und einiger Collections verschiedenster Klassiker. Neben einzelnen Veröffentlichungen seitens Nintendo – die häufig zuvor schon auf WiiU das Licht der Welt erblickten – wartet man als moderner Spieler doch ein wenig auf die Games, die es anderswo nicht zu spielen gibt und die zeitgemäße Inhalte und Grafiken bieten. Ein gelungenes Remake des Sega Saturn Klassikers Panzer Dragoon in schöner Optik käme als exklusiver Ausreißer somit nicht schlecht an, fehlt es auf dem portablen System doch ein wenig an handfesten Videospielen, die man andernorts nicht erhält. Jetzt hat es das Spiel aber auch schon vor der Veröffentlichung erwischt, da es nicht länger nur auf der Nintendo Konsole erscheinen wird, sondern auch auf dem PC via Steam gezockt werden kann. Damit schwindet ein weiterer Titel aus dem Exklusivitäten-Portfolio – und dazu einer, mit welchem Nintendo auf der E3 die Werbetrommel rührte. Dies sehen gewisse Portale als greifbaren Beweis, dass Nintendo Switch ein Problem besitzt, was die Anzahl an exklusiven Veröffentlichungen anbelangt.
Und man muss schon zugeben, dass bislang – bis auf Astral Chain vielleicht – nicht wirklich nennenswerte Exklusivtitel für das tragbare Heimgerät namens Switch erschienen sind. Selbst ein The Legend of Zelda: Link's Awakening gab es schließlich auch schon einmal vor gut 25 Jahren auf dem Nintendo Game Boy zum Unterwegs-Zocken …
… das Remake von Panzer Dragoon Zwei dürfte dazu nun wohl auch mit Sicherheit auf Steam erscheinen – zeitgleich.