Neuigkeiten Live im Netz.
Gestern gab Nintendo bekannt, dass man heute Nacht ein neues Nintendo Direct durch das Internet jagen würde.
Neuigkeiten über kommende WiiU und 3DS Titel hätten den Vorrang im Sendeplan, Informationen über Smartphone-Games oder gar NX seien ausgeschlossen.
Neuigkeiten – Live im Netz – gibt es wohl dennoch zu genüge, im heutigen Nintendo Direct um 23:00 Uhr.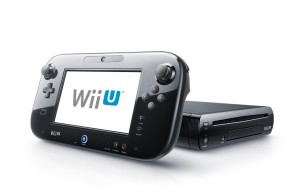 Foto: Nintendo
WiiU ist in 2016 nicht vergessen – big games incoming.

Da morgen bereits The Legend of Zelda: Twilight Princess HD im Handel für WiiU aufschlägt, sollten sich im heutigen Nintendo Direct nur wenige Nachrichten um diesen wieder aufbereiteten Gamecube-Titel drehen dürfen.
Dagegen ein bisschen Pokkémon Tekken, ein wenig Starfox Zero News und tatsächliche WiiU Zelda Neuigkeiten preiszugeben, wären wohl die gewünschten Zutaten, die sich Nintendo-Spieler um 23:00 von der Nintendo Direct Ausgabe heute inhaltlich erhoffen.
Um diese Zeit beginnt die Ausstrahlung des Konsolen-Urgesteins, dessen neuste Episode von Nintendo of Europe-Präsident Satoru Shibata und Ed Valiente aus der European Publisher Business-Abteilung von Nintendo of Europe moderiert werden wird.
Watch live video from NintendoDeutschland on www.twitch.tv
Via Twitch oder der offiziellen Nintendo Präsenz kann man das Geschehen in Echtzeit verfolgen, nachträglich dürfte die heutige Nintendo Direct Episode vom 03.03.2016 auf Nintendos Youtube Kanal verfügbar gemacht werden.
Vielleicht hört man ja auch mal wieder etwas von Project Robot oder Guard. Vielleicht aber auch nicht…