Umfrage im Netz über eingeprägte Erinnerungen.
Der ehemalige Konsolen-Hersteller Sega will es wissen.
Eine Umfrage im Netz bietet alten Fans und heutigen Kritikern die Option an, den Sonic-Erfinder wissen zu lassen, warum man einst weitaus stärker mit den Marken des Konzerns verbunden war und heute eher oft Zweifel bei den an den Tag gelegten Machenschaften empfindet.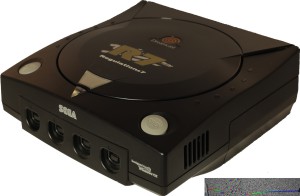 Foto: mze
Mit Dreamcast begrub der Sega-Konzern seine Größe.

Via Twitter riefen die Mitarbeiter Segas vor einigen Tagen ihre Gefolgschaft auf, sich etwas Zeit zu nehmen, um genauere Angaben über Spielgewohnheiten sowie ehemalige Besitztümer abzugeben.
Welche Konsolen im Laufe der Zockerkarriere bespielt worden sind, welche Titel aktuell besondere Aufmerksamkeit erhielten und was man von Sega derzeit halten würde, möchte die verlinkte Umfrage dann beim Besuch in Erfahrung bringen.
Auch welche Serien Segas besondere Empfindungen hervorriefen und aus welchem Grunde sie dies täten, interessiert die sich offensichtlich etwas neu justieren wollende Konzernleitung dabei.
Von Streets of Rage, Super Monkey Ball, Panzer Dragoon und Shenmue über Ecco the Dolphin sowie Toejam and Earl – kaum eine fest eingeprägte Sega-Marke wurde vergessen, weshalb sich Freunde des japanischen Softwarekonzerns tatsächlich auf den kurzen Internet-Weg machen könnten, um an die alten Tugenden des Mega-Drive-Produzenten erneut zu erinnern.
Da selbst News-Magazine wie Headlines and Global News einen Artikel zu der Geschichte veröffentlicht haben, der alle Leser zum Mitmachen aufruft, dürfte die Teilnahme möglichst vieler Sega-Spieler erwünscht sein.
Sega will es wissen!