Top 25
Um den Umstieg nach einer neuen Hardware, als Wunsch beim Kunden keimen zu lassen, benötigt es sogenannte "must haves".
Killer Apps eben, die Systemexklusiv den Erfolg eines Gerätes bahnen, da sie einmaliges Gameplay und Spielspaß bieten. Spiele, die neuen Spiele-Maschinen eine Rechtfertigung geben, da sie Dinge auf den Bildschrim zaubern, die anderswo nicht möglich schienen.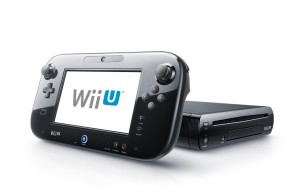 Foto: Nintendo
Auch wenn noch nicht in der Liste; die meisten exklusiven "must haves" hat er schon noch im Moment – WiiU.

In der aktuellen achten Generation, scheinen diese Titel für viele Spieler jedoch noch nicht wirklich erschienen zu sein und so lohnt ein Blick auf die GamesTM Webpage, um 25 der vergangenen Superhits Revue passieren zu lassen und sich Inspirationen zu besorgen, was man einst dank neuer Hardware zu erwarten hatte.
Killer Applications seit dem Atari 2600 bis zur Playstation3.
Von Space Invaders über Alien vs. Predator zu The Last of Us, welches als Playstation3 definierender Titel genannt ist und die Liste bei der letzten Konsole der siebten Generation enden lässt.
Welche Titel sich zum Ende dieser Gen einen verdienten Platz in einer späteren Top 28 Liste verdienen können, steht dank spärlichen Ankündigungen und übermäßigen Multiplattform-Entwicklungen sowie zuvielen Ports der Third, aber auch der First Party Hersteller selber, derzeit noch weit, weit weg, in einem anderen Sternensystem geschrieben.
The Last of Us wird schließlich grad von Sony auf die Playstation4 geported, ist für die PS3 aber bereits als "must have" vertreten. So what?
Die Zeit bis der Umstieg nötig scheint, ist daher immer gut mit Klassikern der Vergangenheit zu überbrücken.
Packen wir den Jaguar aus.