Shin'en rast in die Zukunft.
Der bekannte deutsche Videospiel-Hersteller Shin'en aus München, der schon einige feine Spiele für verschiedene Nintendo Systeme veröffentlichte, teilte jüngst den ersten offiziellen Screenshot des kommenden Future-Racers Fast Racing Neo via Twitter Nachricht mit seinen Fans.
Und der Fast Racing Screenshot kann sich sehen lassen.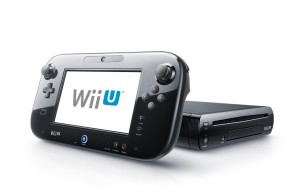 Foto: Nintendo
Kein F-Zero, kein Wipeout – dafür Fast Racing Neo.

Nächste Woche wollen die Mannen hinter dem wirklich gut ausschauenden Screenshot weitere Infos über das hoffentlich bald erscheinende WiiU-Game verraten.
Mit einem Trailer sollte demnächst zu rechnen sein, schließlich wollen sich Rennspielfans von der möglichst flüssigen Darstellung des Renngeschehens überzeugen können.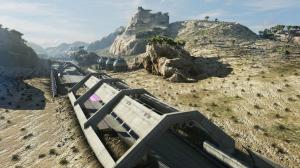 Foto: ©Shin'en Multimedia GmbH
Bis es soweit ist, können sich Spiele-Skeptiker mit dem am 25.09.2014 im Nintendo eshop erscheinenden The Art of Balance für WiiU von den Fähigkeiten des Teams aus deutschen Landen überzeugen, das einst schon auf dem GameBoy Advanced mit Iridion 2, technische Maßstäb zu setzten wusste.
Fast Future Racing Neo.