Eine weitere Woche Ungewissheit.
Selten waren die Gerüchte vor einer E3-Messe in L.A. so heiß gekocht worden, wie in diesem Jahr.
Mögliche Konsolen-Upgrades – sowie ein Hersteller, der sich auf nur einen Titel konzentrieren will – gestalteten die amerikanische Videospielfachmesse gefühlt im Vorfeld etwas um.
Die E3 2016 beginnt in sechs Tagen.
Eine weitere Woche der Ungewissheit erwartet uns nun.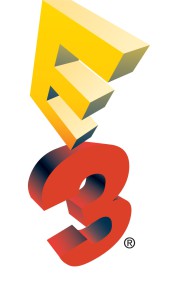 Logo: E3
Skeptischer ging man wohl selten in den Trubel, wie in 2016.

Via Twitch, Youtube und auch auf den Konsolen direkt, können alle Videospieler ab dem 13.06.2016 live dabei sein, wenn die ersten Präsentationen und Pressekonferenzen der verschiedenen Teilnehmer der größten Videospielshow beginnen werden.
Microsoft ist bereits am 13.06.2016 um 18:30 Uhr dran, die neusten Informationen preiszugeben – via Twitch hier zu verfolgen.
Sony beendet die großen Shows und beginnt um 03:00 Uhr Mitteleuropäischer Zeit am 14.06.2016 – via Twitch hier zu verfolgen.
Nintendo konzentriert sich komplett auf das neue The Legend of Zelda via Treehouse-Berichterstattung ab dem 14.06.2016 ab 18:00 Uhr – via Twitch hier zu verfolgen.

Zeitplan via Kotaku.com
Erwartet wird dagegen von MS wie Sony unter anderem die Vorstellung tatsächlich neuer Geräte. Falls beide Hersteller veränderte Hardware in eine laufende Generation einbringen, muss deren Sinnhaftigkeit Konsumenten wie Entwicklern wohl erst einmal genauer erklärt werden. Spiele scheinen dann fast nebensächlich.
Bis es soweit ist, verweilt man wohl besser in zaghafter Euphorie oder Zweifeln.
Immerhin scheint Shenmue III bereits spielbar – auf einem erhältlichen System.