Indie Prize Träger 2017
In Berlin fand vom 07.02. – 09.02.2017 die Casual Connect Veranstaltung statt. Dort wurde auch der Indie Prize vergeben, sodass jetzt schon die Gewinner des Jahres 2017 bekannt sind. Aus 130 Finalisten wurden zehn Gewinner des Indie Prize der Casual Connect Berlin ermittelt. Eine Mitteilung für Vertreter der Presse klärte heute über den Stand der Dinge auf.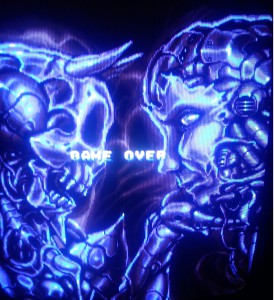 Foto: mze
What is Indie? Aktuell meist eher Multiplattform-Retro-Klone!

Folgende Pressemitteilung erreichte uns zeitnah:
"Gewinner des Indie Prize auf Casual Connect Berlin verkündet
10 Gewinner aus 130 Finalisten ausgewählt – Mit 470 eingereichten Spielen aus 63 Ländern handelt es sich um den bisher größten Indie Prize Showcase
Berlin, Deutschland – 09. Februar 2017 – Indie Prize, das internationale Programm zur Unterstützung von Entwicklern von Independent Games, ins Leben gerufen von der Casual Games Association, hat heute die Gewinner der Indie Prize Awards bekanntgegeben. Diese wurden in einer speziellen Zeremonie während der Casual Connect Europe in Berlin gekürt.
Liste der Gewinner:
Best Game Design – Shadow Tactics: Blades of the Shogun – von Mimimi Productions (Deutschland)
Best VR Game – Anshar Wars 2 – von Ozwe Games (Schweiz)
Most Innovative Game – FRU – von Through Games (Niederlande)
Best Game Audio – Blink and Die – von Sureksu (Argentinien)
Best Game Art – Figment by Bedtime – von Digital Games (Dänemark)
Best Game Narrative – Empathy – von Pixel Night (Schweden)
Best Multiplayer Game – Lightfield – von Lost in the Garden (Österreich)
Best Kids and Family Game – Blink and Die – von Suresku (Argentinien)
Best Mobile Game – Super Pet Hero – von Amused Sloth (Rumänien)
Best in Show – Audience Choice – CoverFire – von 1MBand (Spanien)
"Indie Prize wächst von Jahr zu Jahr – es ist großartig und überwältigend zu sehen, wie das Talent und der "Indie-Spirit" auf der ganzen Welt derart enorm wachsen. Im Namen der Casual Connect und des Indie Prize möchten wir allen Finalisten, Nominierten und Gewinnern herzlich gratulieren. Wir freuen uns darauf, in Zukunft mehr Spiele zu sehen", so Yulia Moshkaryova, Leiterin des Indie Prize.
Entwickler aus 63 Ländern haben 470 Spiele aller Plattformen für das internationale Indie Prize Stipendium eingereicht, ein Zuwachs von über 20 Prozent im Vergleich zum letztjährigen Indie Prize Europe 2016. Nach wie vor stellt der PC mit fast 44 Prozent aller eingereichten Spiele die am stärksten vertretene Plattform dar, dicht gefolgt von Mobile Games beider Plattformen (iOS/Android). 42 Juroren wählten die 130 besten Indie Spiele aus, welche zum Showcase im Indie Prize-Bereich auf der Casual Connect Europe in Berlin eingeladen wurden und ein Stipendium für die Ausstellung erhielten.
Indie Prize arbeitet mit internationalen Partnern aus aller Welt zusammen, vereint unter dem Banner der Game Nations Community. Diese Partner nominierten die besten Spiele in lokalen Wettbewerben, außer Konkurrenz am Showcase in Berlin teilzunehmen. Die Gewinner wurden mit einem garantierten Platz belohnt, um ihr Spiel vorzustellen, sowie zwei freien, "all-access" Eintrittskarten und kostenloser Unterbringung während der Konferenz.
Alle Juroren des Indie Prize sind Veteranen der Gamesbranche und repräsentieren folgende Firmen: Yodo1 Games, Rovio, Zeptolab, Unity Technologies, RJ Games, GameFounders, Tenjin, Eye For Games, Amazon.com, Demiforce, BANDAI NAMCO Entertainment Europe, Stugan, Exit Games, I Teut You So, Affiniti Ventures|AV(M) & IPC, Big Boat Interactive, VK.com und viele mehr.
Die Gewinner werden unterstützt von Unity (Platinum Sponsor) und Korean Game Developers Association (Gold Sponsor), die Preise für die Gewinner bereitgestellt von Tenjin, Photon, Amazon Appstore, Appodeal, SpeedLink, ironSource und IBM.
Mehr Informationen auf den Seiten der Casual Connect Europe und Indie Prize Berlin 2017. Ein Highlight-Video aus dem letzten Jahr auf dem offiziellen YouTube Kanal der Casual Connect."
Ein Retro-Preis wäre vielleicht auch mal gut – nachträglich wegweisende Klassiker prämieren.