Tear down the Paywall.
Die Pläne Microsofts, alle Geräte mit Windows 10 zusammenwachsen zu lassen, sind mittlerweile schon bekannt.
Nun äußerste sich Larry Hryb, der Erklärbär der Xbox Live Programmierer, über die Folgen für PC-Spieler, die das eigentlich kostenpflichtige Netzwerk für diese mit sich bringen wird.
PC und andere Plattformen die Windows 10 als Betriebsystem nutzten, würden kein aktives Xbox Live Gold Konto benötigen, um in Multiplayer-Schlachten einzusteigen. Einfach gesagt: XboxLive Gold für Windows 10 nicht nötig.
Tear down the Paywall, Mr. President of Programming!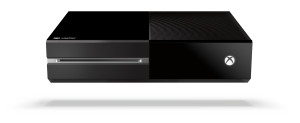 Foto: Microsoft
Xbox Besitzer müssen zahlen – ungerechtfertigter Paywall.

Über Twitter ließ der bekannte Microsoft Angestellte die oben erwähnten Informationen an die Öffentlichkeit sickern, die kurz nach den Ankündigungen, dass zukünftig XboxLive auch für PC-Spieler zwingend werden könnte, für etwas Unruhe sorgten.
Mittels der einheitlichen Nutzung der bekannten Onlineplattform, wolle Microsoft Portierungen zwischen PC, Xbox, Tablet und Telefon erleichtern, aber auch systemübergreifende Angebote dem Kunden näher bringen.
Dass in dieser Zukunft, Konsolen-Spieler als einzige auf den Microsoft und Sony Systemen für ihre Online-Spielereien monatlich zur Kasse gebeten werden, sowie ein wesentlich stabileres Preisniveau bei ihren virtuellen Einkäufen ertragen müssen, könnte daher in ebenso nahen Zeitrahmen noch für eine wesentlich stärkere Unruhe sorgen, als es die eigentliche XboxLive-Meldung in den Multiplayer-PC-Gefilden bereits schaffte.
"Mr.President, Tear down the Paywall!"